SOME SPOILERS AHEAD.
This episode was brilliant and the final shot so very powerful. I love it. This is Girls and Lena Dunham at their best. Love her or hate her – and Dunham can be problematic – it is undeniable that she is an amazing storyteller.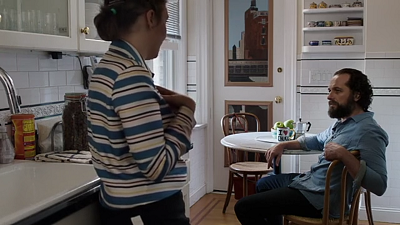 I loved this episode long before its conclusion because I thought that what it was doing was tackling the issue of sexual assault in situations and circumstances that are, to borrow Hannah's words, grey areas. When the assault does not resemble what people assume an assault to be and the offending party has not realised or is unaware that what they did was wrong (much in the same way that Switch at Birth did last year).
In Chuck and Hannah's exchange, as she was explaining to him how and why he was wrong, he totally missed her points and was – for most if not the entire time- very dismissive of them. Or at least didn't understand her perspective. It seemed like he was genuinely ignorant and that was where his response was coming from.
Right up until he took out his penis and dropped it on Hannah's thigh.
For most of their interaction I had the feeling that he would take advantage of her too. But as it went on, like Hannah, he won me over; his manipulation worked on me as well (which I think was excellent; having the audience fall for his trick the same way Hannah did and victims of this kind of sexual assault often times do).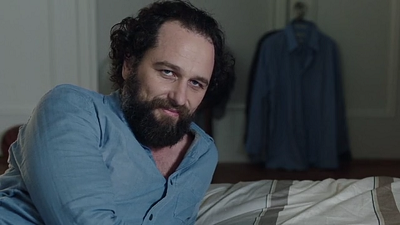 I thought that his eventual sexual advance would come from the same place of ignorance. That he would not see how inappropriate it would have been given their discussion. But nope, he was completely aware and knew that what he was doing  to Hannah and that what he had done to those other girls was wrong. That smug look on his face as his daughter arrived said it all.
Which made the entire thing that much worse. Not to say that if he was ignorant his actions would have been excusable. Not at all. Just that now he's an even greater sleazeball than had been assumed.
It's a shame that his daughter came home and Hannah couldn't chew him out and his daughter was so excited to play her flute for Hannah (which I found weird because Hannah is a complete stranger to her), that I don't blame Hannah for staying.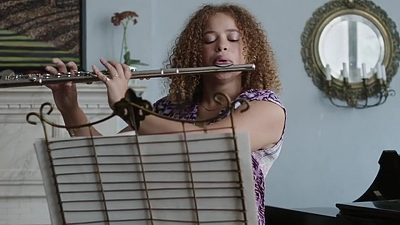 It's clear that he loves his daughter very much, which, again, makes his actions even worse. He has a daughter. And actively, knowingly, manipulates women into situations into which he can assault them and claim consent was given or at least argue that it seemed consensual to him.
Super, duper sleazy.
I hope Hannah writes about this and publishes it.
Girls airs Sundays at 10 PM on HBO.
Tell us how can we improve this post?