Ubisoft released the ultimate giveaway for its 30th anniversary celebrations this week, and the outcome was as predictable as cheese going on pizza. Assassin's Creed 3 is now free on the Ubisoft Club, and as is usual with Creed games, the Ubisoft servers could not handle the influx of players and thus they crashed. The game is only free for one month however, so those interested in the title have a little over four weeks to download it and have some fun.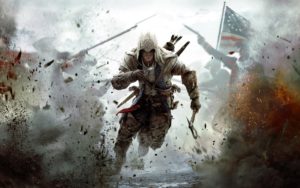 Gamers who own the Black Flag entry of the series might have noticed it disappearing from their accounts if they downloaded AC3. Is that odd? Yes it very much is. Apparently the cause of the issue is not clear at this time, but Ubisoft promises to find a solution to the unique issue.
So different kind of news this week out of Blizzard Entertainment; the company announced plans to move into book publishing with its launch of Blizzard Publishing. This new arm of the company is "dedicated to developing and releasing new Blizzard publications and reissuing out-of-print titles in the company's Warcraft, StarCraft, and Diablo settings."
This new label is designed to "help maintain the lore and legacy of the company's earliest novels and manga." The first set of material out of the gate shall be as follows:
Blizzard Legends
Warcraft: The Last Guardian by Jeff Grubb
Warcraft: Lord of the Clans by Christie Golden
World of Warcraft: Rise of the Horde by Christie Golden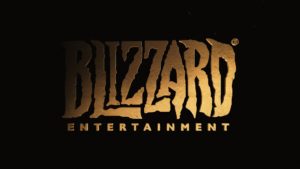 Blizzard Manga
Warcraft Legends: Volume One, with stories by Richard A. Knaak, Dan Jolley, and Jae-Hwan Kim
Warcraft Legends: Volume Two, with stories by Richard A. Knaak, Dan Jolley, and Aaron Sparrow
Blizzard's SVP of story and franchise development Lydia Bottegoni had this to say:
"Great stories and inspiring artwork have always been at the heart of everything we do…the creation of Blizzard Publishing gives us new opportunities to celebrate the art and stories of our games with Blizzard gamers as well as fantasy and sci-fi fans around the world."
Most of the books have been sold out so far, except the World of Warcraft Official Cookbook.
And finally Overwatch's holiday event is set to start on the 13th of this month. There is no word on what events will actually be taking place, but we can expect a ton of new character skins, emotes and other cosmetics to come our way.
You're invited! pic.twitter.com/MQZPZOW4Y1

— Overwatch (@PlayOverwatch) December 6, 2016
Tell us how can we improve this post?