We begin news this week from Team Red – Back in December, AMD held a Tech Summit in which they revealed details about some of their upcoming products. This week the embargo on the information regarding these products has been lifted. It's time to bite into the juicy details of their upcoming GPU architecture code named "Vega."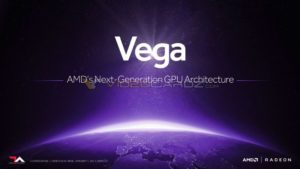 Vega builds on what their previous Polaris GPUs brought to the table in a big way: Vega will more than likely include 4,096 cores clocked at just about 1.5-1.6 GHz. AMD previously announced a new line of machine intelligence accelerators dubbed Radeon Instinct MI6, MI8 and MI25. The MI25 uses Vega and will provide up to 25 TFLOPS; this means that it will be at least 45% faster than the Fury X. This GPU power will put it way above the 1080 and even straight into Titan X territory.
Vega will also include 8GB (or even 16GB) of HBM2 memory in two stacks; these will effectively deliver 512G/s bandwidth as the four stacks did in the previous Fiji architecture. This HBM has now been renamed HMC (High-Bandwith Cache) and AMD claims this will help the GPU work with large data sets, which has become a huge problem as of late. There is a ton of more information about this upcoming GPU family, too much to mention in one post, but for those who are interested please see the links below.
Yes you saw it correctly; Stardew Valley – the easy going farming indie game – outsold Call of Duty: Infinite Warfare last year. That is no real surprise since it was reported earlier that the new installment in the much loved (hated?) franchise had performed much worse than Black Ops 3. This all leads into a report from Steam sales soothsayer Sergey Galyonkin, otherwise known as the creator of Steam Spy.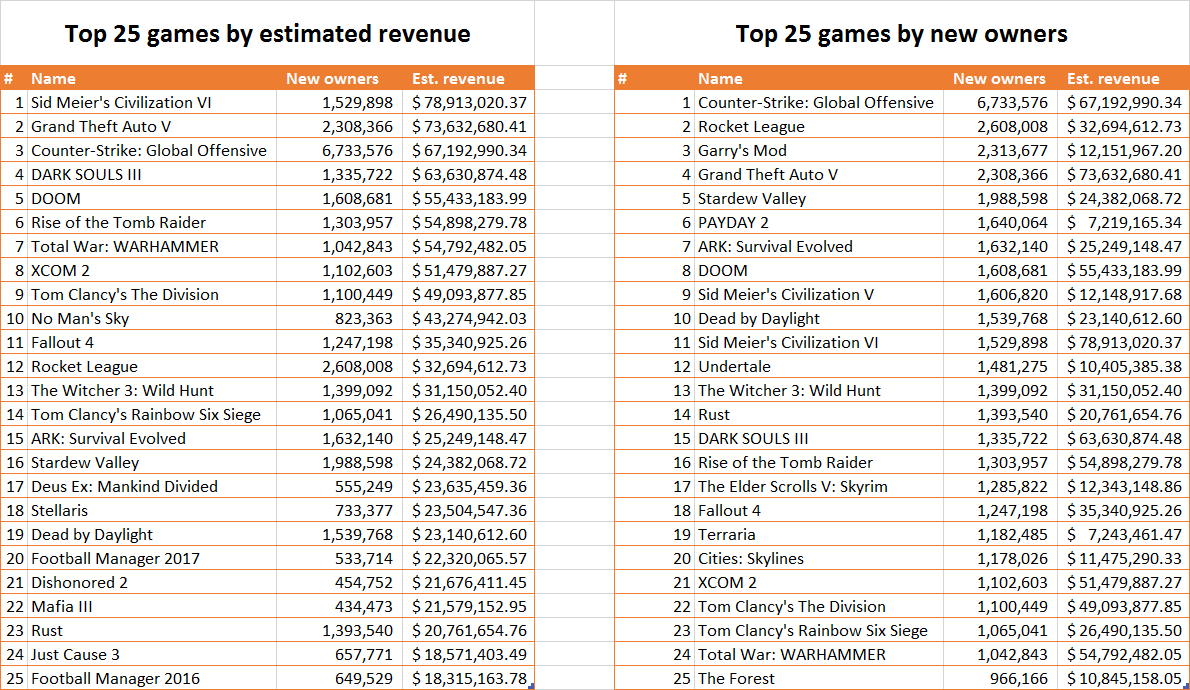 Those interested in sifting through more of the data can view the link below.
And finally, we end of with the most bizarre, but interesting, news from CES this week; Razer this week showed off its "Project Valerie" and it looks like some sort of alien technology straight out of a Star Trek installment. The concept laptop is based on the current Razer Blade Pro line of devices and features not one, not even two, but three monitors built into it (yes I said three).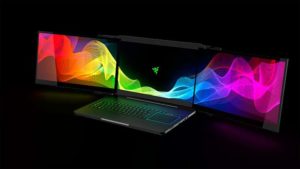 These are not some cheap aftermarket displays either; all three monitors are 17-inch, 4k with Nvidia's G-Sync anti-screen tearing technology enabled, which amounts to a resolution of 11520 x 2169. The specs are no walk in the part either; with GTX 1080 on board powered by 32GB of RAM – overheating will not be a problem in this beast since the same vapor-chamber cooling solution found in the previously mention Razer Blade Pro is also found in Valerie.
This is of course a concept, however we should expect some version of this device to be brought to market in a future product.
For more Gaming and Tech content, keep it locked to this space.
Tell us how can we improve this post?