It has been common of late (though some would argue it has always been the case) to receive some  terribly broken PC ports of console games. This would give the indication that games are not at all developed with PC aspects in mind; however Electronics Arts' CFO said words on the contrary. Speaking at the UBS Global Technology Conference, Blake Jorgensen said the company aims for the highest spec PC, and then scales back accordingly for consoles.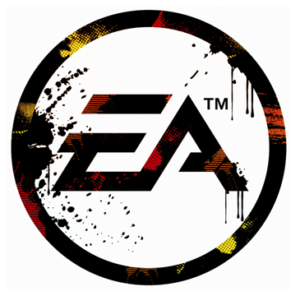 He said,
"…we build all of our games to the highest possible spec, which is typically a high-powered PC, and as the consoles come in, [which] may not be the highest spec, we may actually dummy down the console product to meet the spec of the console. In a world where the console looks more and more like a PC, that's good for us."
This statement of course is ironic to us PC gamers- after all it has been proven on multiple occasions in the past,  pc ports have had graphical downgrades in order to be on par with the console versions. The Division? Watch dogs? I need not go on.
Sticking with EA for a bit, they have decided to establish new rules requiring streamers and other "influencers" to use special labels to indicate supported or promotional content.
"Any YouTuber, streamer or otherwise active influencer, who enters into a collaboration with Electronic Arts in their content creation and does not yet use their own labeling system, is now requested to use our Hashtags and Watermarks," EA said. There will be two hashtag/watermark combos:
#supportedbyEA: Covers all content that EA has supported, such as through invitations to events or shows, or the coverage of travel expenses. EA will have no direct influence over the creation of this content, however.
#advertisement: Actual advertising, covering "content that EA could have editorial influence over or content that EA itself has created."
This is a good move by EA, transparency with promotional content is always a good thing for us the end users. This announcement so far has only been made in Germany, but its expected to expand to other markets soon.
Moving onto our favourite punching bag; Hello Games did something right this week, of which we should be all thankful for. When I said they did something great, I actually mean something great came out of the huge disappointment that was No Man's Game Sky. The divide between expectation and reality was so great in that game, that even the folks over at Game Awards have decided to cut down on the rampant use of what gamers call "bullshots"  at these sort of events. What are bullshots? Basically it's a term used for screenshots and trailers that are nothing like the finished end product. Before, reveal trailers for games would look amazing, but the final content released for players would sometimes look totally different from what these trailers and screenshots promised.
Executive producer of Game Awards Geoff Keighley had this to say,
"I have thought about the story of No Man's Sky a lot. Did we create this black hole of hype that the developers couldn't pull themselves out of? Some of that was authored by me…There is a good moral of that story and it's part of what I'm trying to address this year; to have developers be more transparent about the state of their game."
This year as a result, new games revealed at the show will take longer looks at the content, rather than just short clips showcasing pre-rendered content.
And finally, short news about Nvidia this week. The company released its new Game Ready 375.86 drivers earlier, however a sizeable number of players have since reported problems. These
problems seem to be only affecting the Pascal based GPUs such as some GTX 1080, 1070 and 1060 models. The latest drivers, which are said to provide the "optimal experience for Tom Clancy's The Division Survival DLC, Battlefield 1, Steep: Open Beta, and Civilization VI," (according to the Nvidia website) seem to be affecting video memories, jamming them at 810MHz. It is suggested that gamers no install this latest driver, and instead way for an update to correct this issue
What do you think of the stories this week, and for other in-depth game content, stay locked to this space.
Tell us how can we improve this post?