Just two Saturdays ago, on August 11th, Mount Gay Distilleries hosted its first ever live concert, a benefit thrown by Canadian TV series From Inside the Circle. Billed as "a music series with an industrial twist" From Inside the Circle is about taking local industrial work places (the warehouse at Mount Gay Distilleries, for example) and turning them into live concert spaces, while at the same time raising money for local charities. With three episodes shot in Canada and two in Trinidad, they shot their sixth episode right here in Barbados. All proceeds from the concert went to local Not-For-Profit organisation, the Substance Abuse Foundation.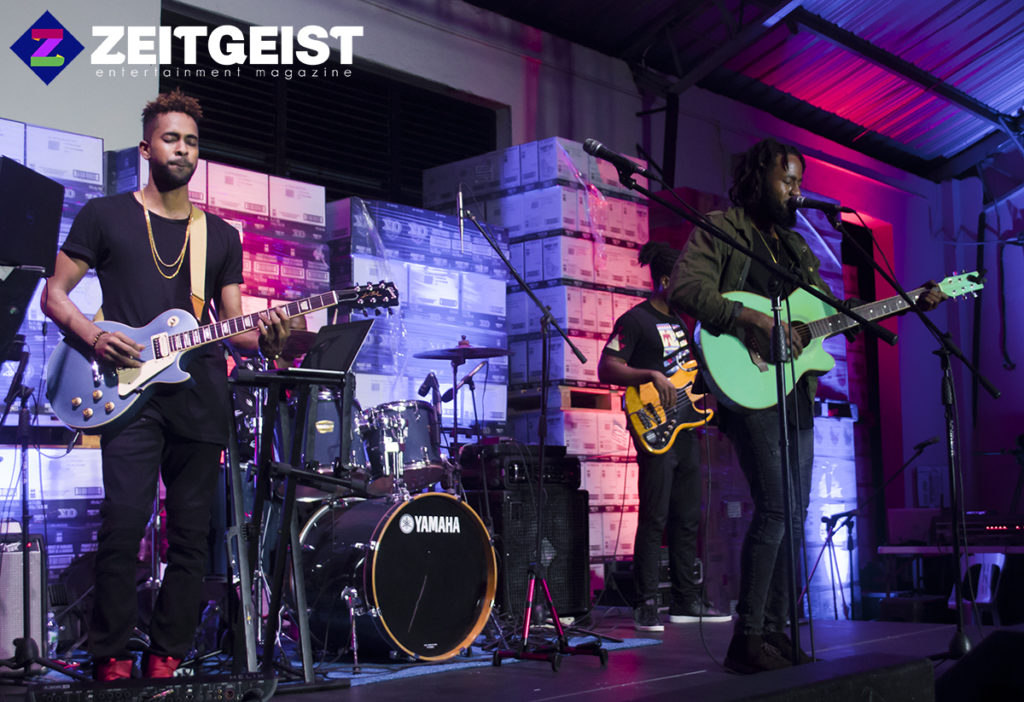 In an address to the audience, CEO of the Substance Abuse Foundation, Marietta Carrington, stated that it was Mount Gay that reached out to the Foundation, as they were interested in naming them as the beneficiary of the concert. She went on to say:
"My first reaction was similar to I believe many of you: "An addiction centre partnering with an organisation that produces and sells alcohol? Give me a break!" What a contradiction it seemed at first glimpse….[further discussion] revealed the unique opportunity that this partnership could bring in supporting a powerful message around responsible drinking and driving. We could be at the Mount Gay Distilleries table, offering our expertise and voice to an area that is consistent with Mount Gay's corporate social responsibility."
The show begin with the Songwriter's Circle which featured local artistes Indra Rudder – formerly known as Indrani – who performed two of her own original songs, one of which was "Shining Star", Emile Straker – lead vocalists of the iconic calypso band The Merrymen – sang "Beautiful Barbados" and "Big Bamboo" and Barbados' Cultural Ambassador, Dr. Anthony "The Mighty Gabby" Carter, performed his classic hits "Bridgetown" and "Emmerton."
The Songwriter's Circle was followed by special guest performances by up and coming local singers Lennox and Krisirie. First up was Lennox who performed his songs "Something About You" and "Liberation", among others. He then sang a duet with Krisirie, who went on to do her own solo performance of songs from an upcoming project.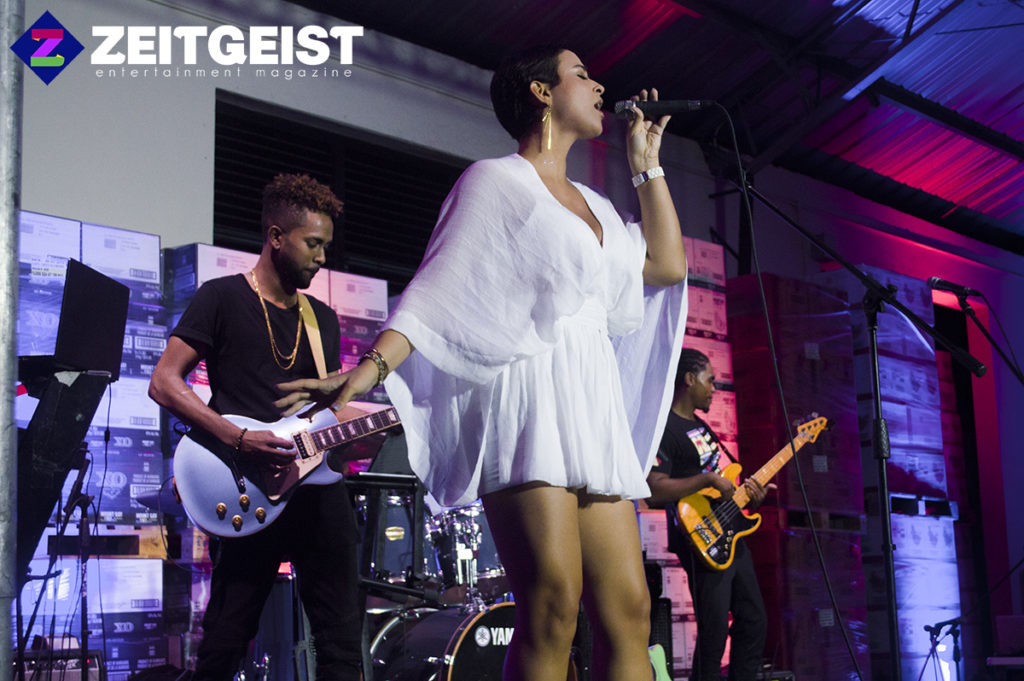 After the show there was a small reception at Mount Gay Distilleries' Visitors Centre, with food prepared by executive chefs (chicken soup, drunk ox-tail with rice balls and Japanese inspired seafood lasagna) as well as a bar which served virgin and alcoholic cocktails.
There was also a door prize give-away compliments Elegant Hotels of a dinner for two at Tapestry Restaurant at Treasure Beach Hotel.
Visit our Facebook page for photos from this event. Watch the trailer for From Inside the Circle here: From Inside the Circle Trailer.
Tell us how can we improve this post?