Kevin Hart and Dwayne "The Rock" Johnson shared the first official image of their 2017 Jumanji sequel today on their social media pages.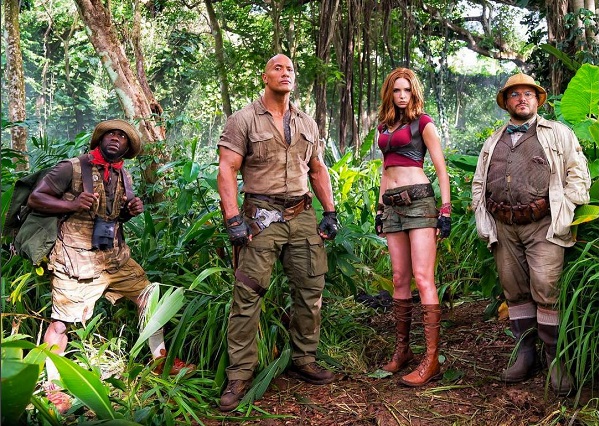 The photo shows Hart and Johnson, along with their co-stars Karen Gillan and Jack Black, in costume.
As per Hart's caption, the photo was taken on the first day of filming (which began in Hawaii on Monday). Johnson's caption included the names of the characters; Dr. Smolder Bravestone (Johnson), Moose Finbar (Hart), Ruby Roundhouse (Gillan) and Professor Shelly Oberon (Black). Also in the cast but not pictured is Nick Jonas.
E! Online quotes Johnsons as saying:
"As a producer on this movie and someone who loves the original, you have my word we'll honor the legend of' 'Alan Parrish' and properly introduce a whole new generation to the fun and crazy Jumanji universe that so many of us loved and grew up on."
According to Geek Tyrant, rumours have circulated that Johnson's character is an avatar for the player of the game.
The original Jumanji film was released in 1995 and starred the late actor Robin Williams, Kirsten Dunst and Bonnie Hunt.
The sequel is scheduled to be released on July 28th, 2017.
Tell us how can we improve this post?