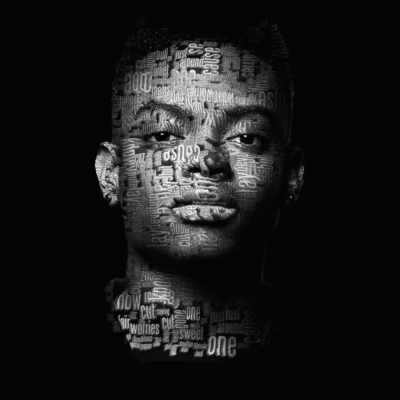 Robbi Niles is a Toronto based Barbadian up and coming star in music. He launched his music career in April of last year with his single 'Bamboo' which featured Emile Straker of the iconic, legendary Barbadian music group The Merrymen and followed it up with the singles 'More Than It Hurts You' and 'Paper Route.' With over 113,000 views on his YouTube channel, 1600 followers on Instagram and 4500 likes on Facebook, Niles is poised to be the next big musical export from Barbados, following in the footsteps of Rihanna, Allison Hinds, Edwin Yearood, Rupee, Vita Chambers and Cover Drive.
---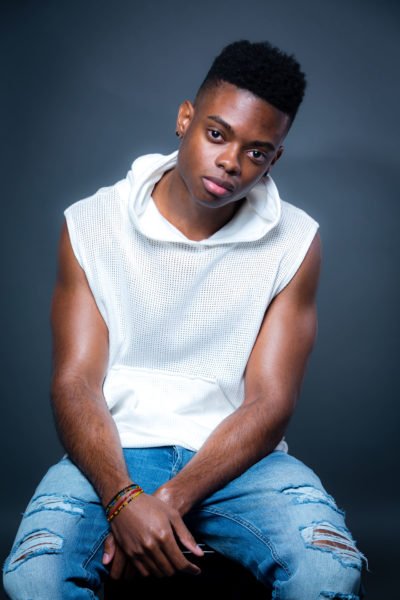 Zeitgeist: How long have you been pursuing your music career?
Robbi Niles: I've been in music since the age of 3.  So, I would say forever.
Z: What inspired you to get into music?
RN: My dad. He taught me to play my first instrument – tenor steel pan – at the age of 3. My dad is a lover of music and an avid music hobbyist. He just happened to be playing the steel pan one day and I, being inquisitive, wanted to play as well and the rest is history. I've been blessed to be able to tour the world on the steel pan from a very young age. From panoramas around the Caribbean to even performing all over London and the Birmingham Symphony Hall. All before I was 15. I wouldn't necessarily say I switched [from playing an instrument to being a singer]. Yes, my focus is singing but I'm proficient in a lot of instruments as well (special mention: the guitar and piano). I try to utilize as much of my skills as I can when creating music depending on the particular sound my producers and I are trying to create.
Z: Why did you decide to pursue music overseas – particularly in Toronto and not the U.S. – instead of in Barbados?
RN: I chose Toronto because I was fortunate to be offered the opportunity to build a multi-dimensional team (songwriting, production, media, and management) in Toronto.
Z: Who are some of your idols and influences?
RN: Idols: are Prince, Lenny Kravitz, Jared Leto, Chester Bennington, Maika Maile, Teff and Jimmi Hendrix. Influences: Drake, The Weeknd, Chris Brown, Kendrick Lamar, Bruno Mars, Charlie Puth [and] John Mayer. My idols opened my palate to music. They made me see music in a different way and inspired me to start my own musical journey. I want to create music that is inspired by my influences while creating my own unique sound since I draw from a variety of artist from a very diverse musical genre pool.
Z: What inspires your music?
RN: I normally have a muse for every record. And in most instances, the muse is anonymous.
Z: Would you say that your music education at the Barbados Community College, Middlesex University and Recording Arts Canada gives you a competitive edge?
RN: All of these institutions were a necessary part of my journey and as such, each one of them has added a distinctive facet to my overall sound. For me, having a theoretical background assisted me in creating music because I know what works from what doesn't work. My education taught me the harsh truths about the industry and how to adequately conduct business in this industry.
Z: How did your collaboration with Emile Straker come about?
RN: It all happened during a songwriting camp in Barbados. Rob Wells and Steve Lubin came up with the idea that I should do a remake of one of the Merrymen's songs – 'Big Bamboo.' We roped in Rupert Gayle to co-write the remake. Emile gladly came on board and the rest is history.
Z: Are there any other Barbadian artists you would like to collaborate with?
RN: Chris Rose for sure (number one), I$land Levvy, Teff and Cover Drive.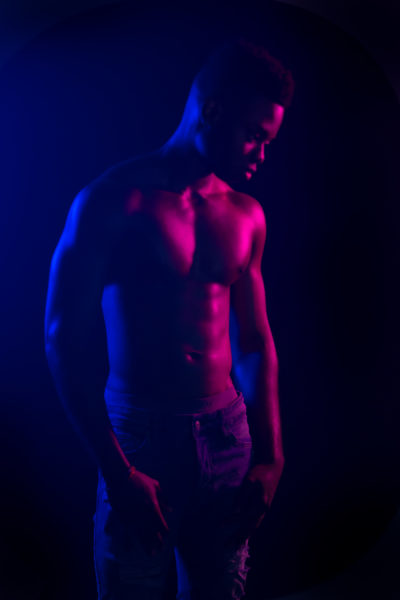 Z: What do you miss most about Barbados?
RN: Mount Gay Rum Distilleries, the Climate, the Food and friends.
Z: What do you hope to achieve in your career?
RN: Be one of the biggest male artists in the world.
Z: What can your fans expect from you in 2018?
RN: Major Moves.
Tell us how can we improve this post?