Leigh Phillips, born Ashleigh Phillips, is a Barbadian singer-songwriter, independent artist and Honey Jam Barbados alum. On December 12th, she learned that she will be the Barbadian artist selected to represent Barbados on the Canadian TV series Club One New Releases. Of the opportunity she said: "I am so excited and grateful to be chosen out of so many talented artists! I can't wait to represent Barbados, make new connections, expand the reach of my brand and learn from the experience. Performing outside of Barbados, and getting the opportunity to create something special with another band, is definitely going to be one of the highlights of 2018 for me!"
To learn more about Leigh Phillips, read the short feature we did on her below.
---
Zeitgeist: In five words, describe who Leigh Phillips is as an artist.
Leigh Phillips: Soulful, dreamer, passionate, introspective, empowered.
Z: Where did your love of music come from?
LP: Church and my older sister's CD collection. I used to sneak into her room when she was out. My favorite CDs to listen to were by Coolio, Michael Jackson, Beenie Man, Buju Banton, Whitney Houston and Toni Braxton. At church I was in the choir from a young age until my teens.
Z: Why did you decide to pursue music professionally?
LP: It became increasingly hard over the years to deny my passion for music. When I returned to Barbados, and essentially had to start over, I figured why not try to do what I love and see what happens.
Z: What inspires you as an artist?
LP: I know it may seem cliché, but everything! Personal experience, nature, the experiences of others. It just depends on my mood and openness at the time to what is around me.
Z: Who are some of the musicians you look up to and why?
LP: Michael Jackson; he was involved in every aspect of his music and made songs that are still relevant today. He's timeless. Buju Banton; I love the range of topics in his music and how introspective he can be. Rihanna; I used to see her around at secondary school and now she has made herself into a mogul. Her business ventures and work ethic are amazing. Billie Holiday; there's so much rawness and passion in her voice. Every song moves me and I aspire to bring that vulnerability to my performances. Alicia Keys; her songwriting has always touched me. I also saw her perform live and she was so authentic and effortless on stage.
Z: How does it feel to have secured your spot in Club One New Releases?
LP: It feels surreal! Each of the artists interviewed from Barbados were deserving of the spot so I'm really honored to be chosen from such a talented pool.
Z: Would you say that that has been the highlight of your career so far? If not, what has been?
LP: Yes it has been the highlight of my career so far.
Z: What made you decide to become involved in Club One New Releases?
LP: One word: Adaeze. I saw her do it last year and I followed her journey on social media. I saw her speak about the connections it allowed her to make with the Caribbean and Canadian artists and I said to myself: "I would love to do this next year."
Z: Given that Club One New Releases is about collaborating with another artist and fusing your styles, who – living or dead – would be your dream collaboration and why?
LP: Michael Jackson would be my dream collaboration. Just to receive even a few minutes of his knowledge would be life changing.
Z: What are you looking forward to the most about being a part of next year's Club One New Releases?
LP: Performing for new audiences and meeting the other artists. Any opportunity to work with other musicians and see their way of creating is really exciting for me.
Z: What was the inspiration behind your EP?
LP: The EP is about my personal journey to self-love. I believe that it is extremely important to learn how to make decisions that benefit your soul and embrace the freedom that comes with it.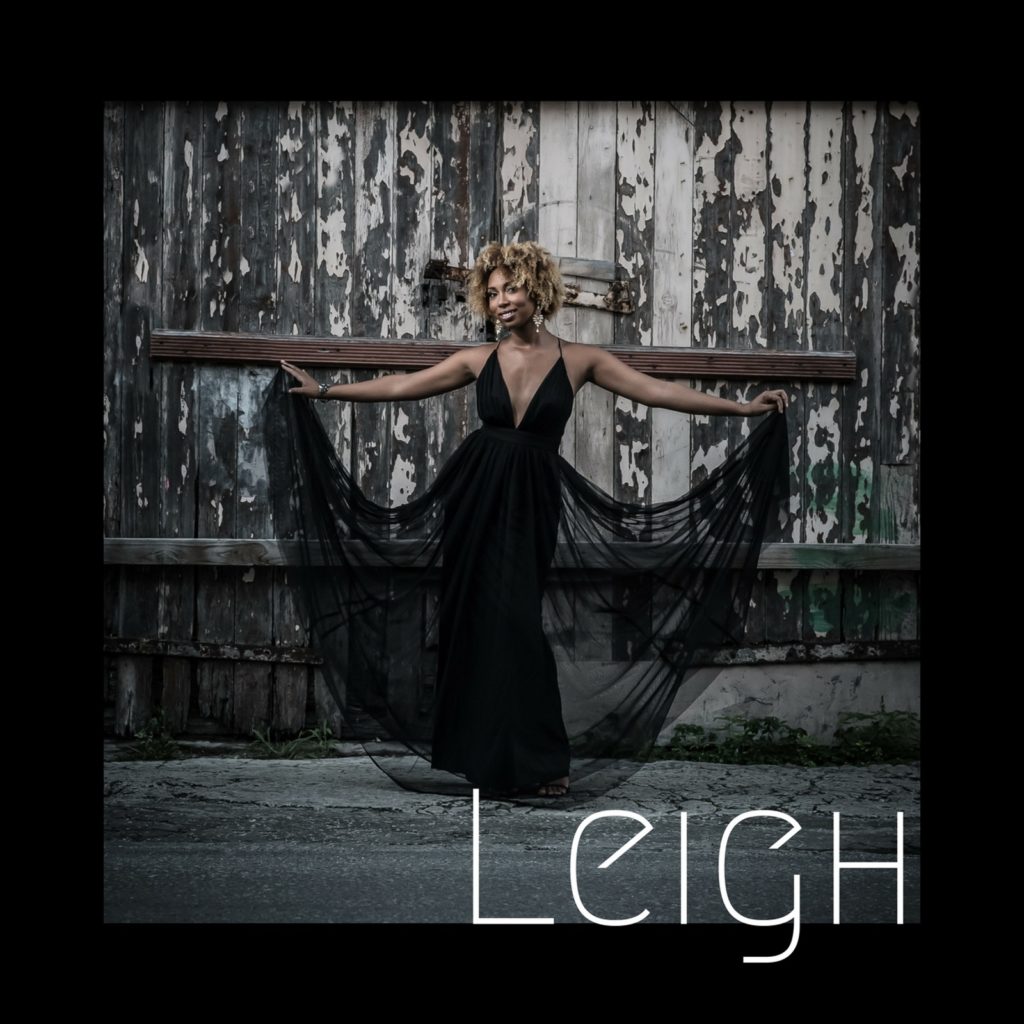 Z: Why did you name it after yourself? Is there a special significance behind that?
LP: The EP is self-titled because it was my musical introduction to my followers. I wanted to give them a taste of who I am, where I've been and where I'm going.
Z: Why did you do an EP and not a full album?
LP: I wanted to test the waters first, see what was well-received and build from there.
Z: What are your career plans for 2018, aside from Club One?
LP: More gigs, release a music video, start working on my album.
Z: Any New Year's resolutions?
LP: Focus on balancing my physical, mental and spiritual health, be open to opportunity, support other artists and do more collaborations and continue to remain true to myself.
Tell us how can we improve this post?