Carla Bellot is a Barbadian visual artist, illustrator and animator who recently graduated from the Federal University of Pernambuco in Brazil. To view more of her work in all of these areas, you can visit her website www.carlabellot.com. Get to know her and her story better in the following interview. All artwork featured in this piece was made by Ms. Bellot.
---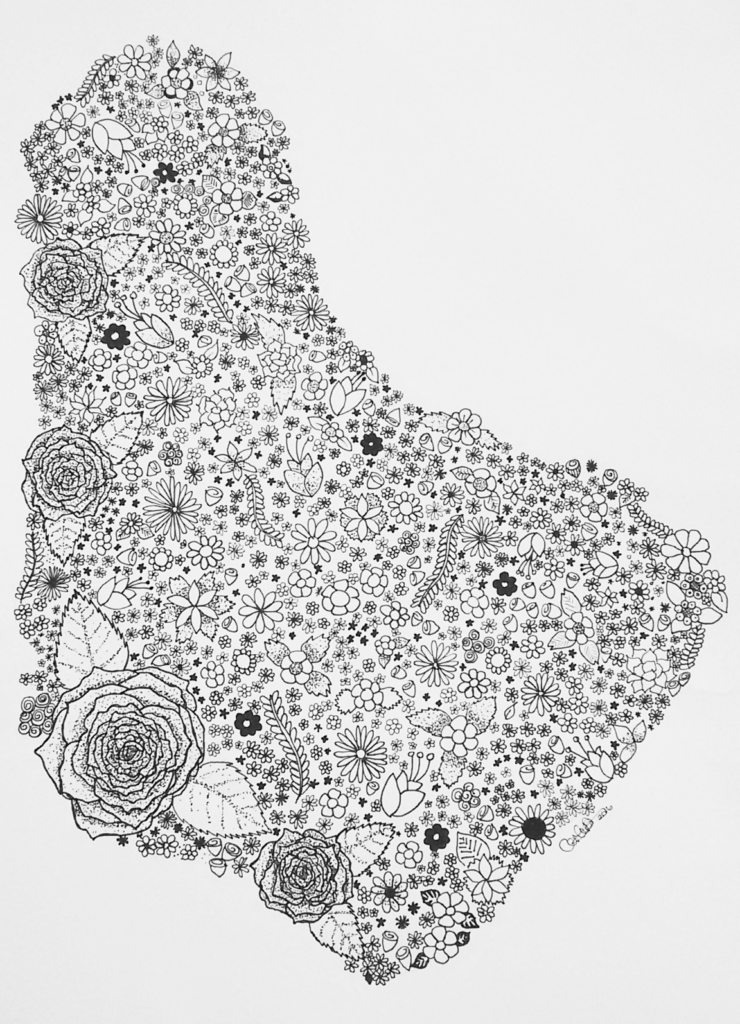 Zeitgeist: What is it that you do exactly?
Carla Bellot: I work in several areas in the creative arts; I illustrate (both digitally and with traditional tools, such as pens and pencils) and I do motion graphics and 2D animation. I also do a bit of graphic design and portrait art on the side.
Z: What drew you to it in the first place?
CB: Ever since I can remember, I've enjoyed creating and making things (and sometimes messes along the way!). Drawing, painting, making collages, you name it. I used to love recreating the projects seen on the old 'Art Attack' show when I was a kid!
I got more into the digital side of drawing and illustration when I bought my first digital drawing tablet and started playing around in Photoshop. I also joined the online art community deviantART and was so inspired by the amazing art pieces exhibited there that I started making my own.
I was drawn to animation also because of my love for Disney movies as a child. I was fascinated by the way that something that was drawn could move, talk and be brought to life. When I got a little older, I started looking up techniques and the different ways that these movies were created. I did a few experiments in Adobe Flash, as well as hand drawn animations (using the Rotoscoping technique), and I knew that it was something that I wanted to continue exploring.
Z: Is this always what you wanted to do for your career or did you have another career in mind or a backup plan?
CB: I knew that I wanted to do something with the arts from [a] young [age], but I wasn't sure exactly what position or field I'd end up in. I had toyed with the idea of training to be a photographer or even a tattoo artist.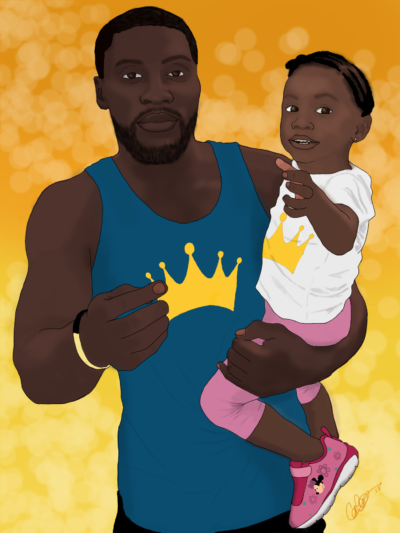 Z: Did you ever receive any push back or were discouraged from pursuing a career in the arts?
CB: My parents were very supportive of my choices and always encouraged me to do what I love. In Barbados, a career in the arts is not often seen as 'viable'. There's always that worry of not being able to find customers or a market.
However, I think with the Internet, everything has changed. There are more chances for exposure. You can reach a much wider audience, show off your pieces or collaborate with someone on the other side of the world, without even having to leave your house. There are also many opportunities to sell your artwork online, be it in your own online shop, or in a bigger marketplace such as RedBubble or Society6, alongside other artists. So I think people are now realizing that it can be a very lucrative area. There's still a lot of work and dedication needed, of course, but I think that social media and online communities are helping artists gain recognition and find opportunities, and this fact is changing people's minds towards the arts area.
Z: Did you ever have any doubts about doing this as a career?
CB: Yes, of course, there were some times that I wasn't sure if it was going to work out. However, I got really good advice from some illustrators and animators when I went to Comic-Con in São Paulo in 2016. It was an excellent opportunity to gain insight from people who were already in the industry. They suggested that I build a strong portfolio, increase my online presence, and as Lucas Werneck, a Brazilian illustrator (check out his work!) said, "Never, never stop trying, no matter what".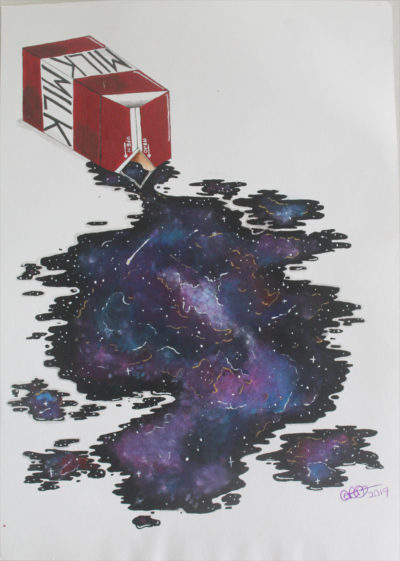 Z: You were or are studying in Brazil, correct? What did you study there?
CB: Yes, I studied in Recife, in northeastern Brazil. It's the fifth largest city in the country. I spent my first year learning Portuguese and Brazilian Culture Studies, and then in 2014, I started my course in Cinema and Audiovisual at the Federal University of Pernambuco. I graduated in December 2017.
Z: So you're an aspiring filmmaker as well?
CB: I guess you can say that. However, I think that I prefer the post-production aspect of filmmaking; editing, making film credits and title sequences, etc. I love being able to incorporate motion graphics into the title sequences or credits to make them more eye-catching. I do have a bit of experience in other areas, such as producing, camera work, and some scriptwriting, but I've found myself happiest in the editing room, sitting in front of a computer screen. Post-production can be seen as a bit monotonous by others, but it's the challenge of being able to piece together footage in the most interesting way possible that I really enjoy.
Z: Why did you study film and not visual arts?
CB: I actually was in the second year of the Visual Arts Associate's Program at the Barbados Community College before receiving the scholarship to study in Brazil. Before that, I also did Art and Design at CAPE at Combermere for sixth form.
I chose to study Cinema as I believed that that could get me closer to my end goal, which was to work with animation. There wasn't a degree dedicated solely to Animation in the Brazilian scholarship program at the time that I applied. I also figured that it would be helpful to learn more about the different aspects of filmmaking such as scriptwriting, production and marketing, which the course offered. I also had classes on how to promote your work and attract funding and sponsors, which I thought [was] very crucial to learn.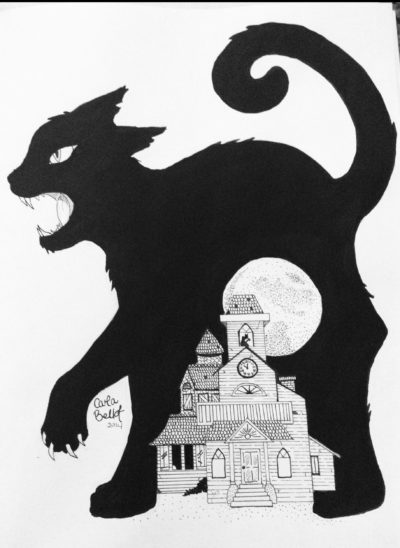 Z: Why study Cinema in Brazil as opposed to at the university here?
CB: I always wanted to live overseas and to learn a new language fluently. So in 2012, I heard of scholarships offered by the Brazilian government and decided to apply, because it seemed like a great opportunity at the time. Besides its rich culture and history, Brazil is also known for its thriving film industry, so I believed that it would have been an interesting experience to study and live there.
Z: Do you have a preference between visual arts and film?
CB: While I originally came from a visual arts background, I've been enjoying my exploration through the seventh art, and what it has to offer. My goal is to be able to work between the two areas.
Z: Who are some of your favourite artists and filmmakers and why?
CB: I absolutely adore the artwork of Loish (Lois van Baarle), Lydia Fenwick, Tyler Hays and Glenn Arthur, just to name a few. Their different uses of colour, intricate details and textures are incredible, to say the least, and some of them work in both digital and traditional media, like myself. I also enjoy Brazilian illustrator Carol Rossetti's work, such as her 'Women' series, which encourages us to embrace all types of beauty and to be more body-positive. I was able to meet her at São Paulo's Comic-Con in 2016 and she was lovely to talk to, and gave me some great advice.
In terms of filmmakers, I like the works of Hayao Miyazaki and Studio Ghibli, Guillermo del Toro, and Edgar Wright, among others. I also find Wes Anderson's use of symmetry and choices of colour palette in his movies to be very appealing.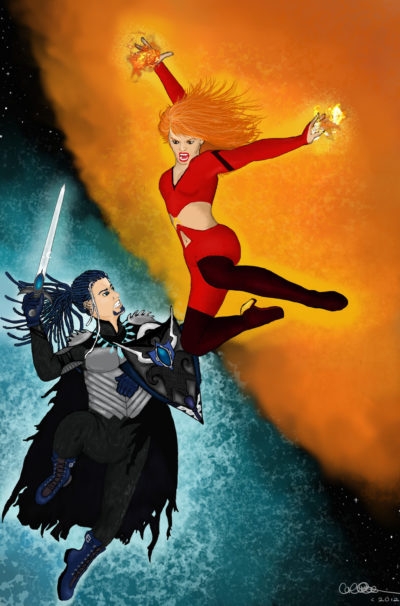 Z: What kind of art – in both mediums – would you like to make?
CB: To put it simply – I'd like to make art that others enjoy, whether it is video or visual art.
For my drawings, I would also like to experiment more with different media. I also hope to do more collaboration projects with fellow artists and content creators.
In terms of animation, I still mostly work with Flash/2D and I'm experimenting with creating motion graphics in Adobe After Effects. I've tried making a few animated shorts in the past (normally around two minutes in length) but I plan to create longer videos, or maybe even a small web series. I'd definitely like to try my hand at 3D animation in the future!
Z: What do you hope to achieve as an artist?
CB: Ultimately, I'd like to keep producing artwork that I enjoy, and to share with others so that they can enjoy it too. Few things make an artist happier than hearing that people appreciate their art. As cheesy as it sounds, I'd like to be able to inspire others through what I do.  I'd like to also have a style that's instantly recognizable.
I also want to never stop improving, learning, and having fun while making art. Art is a constant process, and I believe that by constantly experimenting, doodling, and trying different things, you may end up finding a new area that you like.
And if I can make a living off of my passion as well, that would be a great plus.
Tell us how can we improve this post?