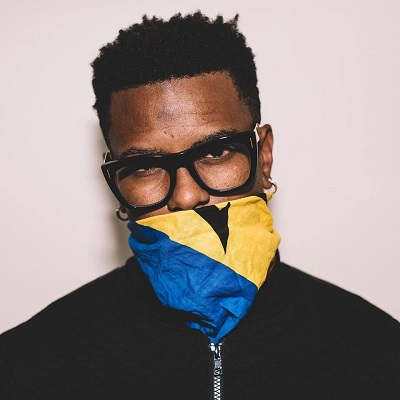 DJ Puffy made history earlier today by becoming the first Barbadian and Caribbean national to advance to the finals of the Red Bull Thre3style World DJ Championship.
The competition – which is in its seventh year and was started in 2010 – visited twenty countries across Europe, Asia/Pacific and the Americas for its World Tour of National Final Live events from May through October. Of the more than one thousand DJs that registered, twenty-one won the all-expenses paid trip to the World Final along with "3 regional Wild Cards", of which DJ Puffy was one.
As stated on the competition's website:
"These were selected from the first time ever global invitation to participate open to all Djs from non hosting National Final countries."
The DJs are tasked with completing a fifteen minute set, in which they must use music from three different genres. They are judged on originality, skills, track selection, personality and crowd response.
Puffy competed against five other DJs; DJ Stresh from France, DJ A from Brasil, DJ Ches from Spain, DJ Cross from Belgium and DJ Delta from Italy. After his advancement was announced he said:
"This is monumental not just for me, but for the whole region."
Puffy expressed his gratitude for the support he received in a Facebook post.
The World Finals will take place this Saturday, December 17th at 11:00 AST (aka Atlantic Standard Time; the time zone Barbados is in). It will be live streamed on Red Bull Thre3style World DJ Championship's website.
Watch DJ Puffy's set below. Skip forward to 1:17:57.
Tell us how can we improve this post?