Well hey, look who's back.
After taking a forever long hiatus to let more Crop Over songs settle in (that's my story and I'm sticking to it), I'm back. And just time apparently because the world of soca as we know it is in turmoil! Chaos! Disorder! Mayhem! Upheaval! And other synonyms!
Not really, but as I'm sure everyone and their pet rock knows, profile song writer Jason "Shaft" Bishop seems to have kind of, sort of sold the same song to two different artists. He was probably thinking that he was going to get away with it because the original artist who'd sung the song isn't exactly the most popular. Or, according to him, he honestly forgot.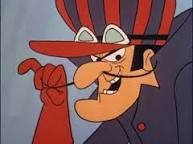 [Shaft pictured above]
I'm no song writer. The only song I wrote was the lyrics to the Game of Thrones theme song.
"Thrones thrones Game of Thrones thrones Game of Throooonnes"
So, I have no professional input on how you manage to forget a song you wrote. Albeit, someone who's made a successful career at this craft must surely have a ginormous catalogue of music. It wouldn't be unreasonable for Vybz Kartel to honestly forget one of his songs. But I'm sure there's a more precise way to find out if you'd sold one of your songs than a YouTube search. Which based on [Red Boyz video] is exactly what happened. Once again, the only song I ever wrote was the lyrics to the Harry Potter movie score.
"Harry Potter is a wizard Harry Potter"
But I don't think it'd be that hard to have an Excel sheet with songs I wrote. Inclusive of "Did I sell this? Man ye."
On the other other hand. Really and truly homeboy did nothing wrong! Ethically. A little bit bad mind, but not…wrong.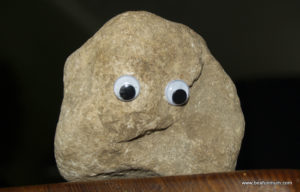 [Would put a meme here about shafting Devine but everyone and their "Dwayne "The Rock" Johnson " pet rock already did it.]
That's easier to understand in my opinion. He probably felt like his song was wasted and figured "Man look. Lemme mek some money on that big one yuh." I just wish he told everyone involved. And not posted pictures on Instragram with half naked girls talking about recovery.
As far as the actual songs go? They're good. I won't lie, because I prefer Nikita's version; it feels more complete in my opinion.
It's an unfortunate situation in which it's not even clear who benefitted. But I'm sure everyone will get swiftly back on their feet.
Tell us how can we improve this post?