FILM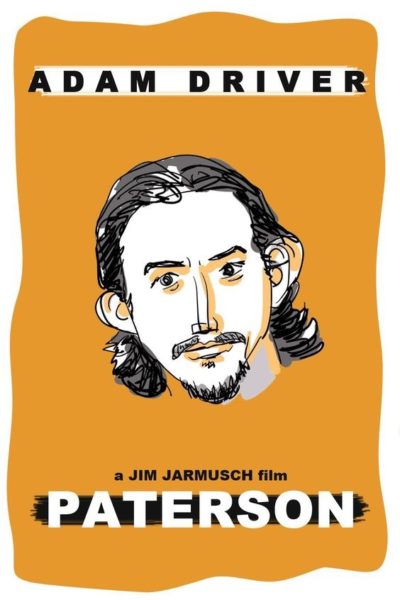 ---
TV
Cartoon Network's award winning animated series Adventure Time will end with season 9 in 2018. The final season will consist of "142 half-hours of content" Cartoon Network said in their official statement. These include new episodes, miniseries, specials and "more." 
New images from season 3 of Outlander were released. The new season will show more of the Battle of Culloden and focus on what happened during Jamie and Claire's 20 years apart. The new images can be seen on Entertainment Weekly.
The CW revealed that the villains of the Arrow–The Flash–Legends of Tomorrow–Supergirl four way crossover event will be The Dominators; a technologically superior alien race. Head over to The Hollywood Reporter for more details.
Lady Gaga will headline the Super Bowl Halftime Show on February 5th, 2017, the singer announced on Twitter. This will be the singer's first half time show but her second time performing at the Super Bowl; she sang the national anthem at Super Bowl 50 last February.
Actress and mogul Jessica Alba has been handed a script commitment with penalty by Fox to produce the AI sci-if drama Girl 10. Girl 10 is set in the very near future and revolves around Elle, one of only 10 synthetic humans in existence who is being investigated for murder while trying to stop an evil cabal from weaponizing the technology behind artificial intelligence. Ken Woodruff will write the script and executive produce with Alba.
---
MUSIC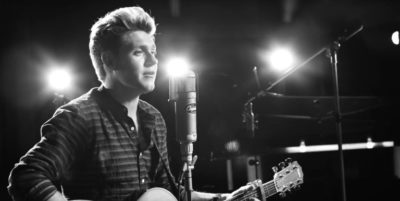 Niall Horan released his first solo single "This Town." Along with the single's release he announced that he has signed with Capitol Records USA. You can watch the "1 Mic 1 Take" video for the song here: Niall Horan – This Town (Live, 1 Mic 1 Take).
Korn released the song "A Different World" from their 12th studio album The Serenity of Suffering, which will be released on October 21st. Slipknot's Corey Taylor is featured on the song. You can listen to it here: Korn – A Different World Feat. Corey Taylor (Official Audio).
The Pretty Reckless debuted the music video for their single "Take Me Down." The song will be featured on their album Who You Selling For which will be released on October 21st. You can watch the video here:  The Pretty Reckless – Take Me Down (Official Music Video).
The Chainsmokers released the song "All We Know" featuring Phoebe Ryan. The song is available for purchase here.
South African duo Die Antwoord scored a career best by selling 11,000 copies of their album Mount Ninji and Da Nice Time Kid this week according to Nielsen Music. Their previous best was 7,000 for Donker Mag.
A lawsuit has been brought against Fetty Wap over his hit single "Trap Queen." Read the full story over on Billboard.
Airbnb is holding a contest which will allow four winners to stay at Abbey Road Studios from October 15th to 16th with music producer Mark Ronson. The winners will also get to record a song with Ronson and play with the instruments and equipment at the studio. You can enter the competition here.
---
ANIME & MANGA
YouTube, Crunchyroll and Daisuki will stream Cardfight!! Vanguard G NEXT. The series will premiere in Japan on October 2nd and be released for streaming every Saturday at 9:40 PM EDT (9:30 PM EDT on Daisuki) with English subtitles. Entertainment company Bushiroad also plans to release English dubbed episodes in November. 
An English subtitled trailer for the second half of Bungo Stray Dogs was released. The anime will premiere on Tokyo MX and WOWOW on October 5th at 25:05. You can watch the trailer here: OFFICIAL HD ENGLISH TRAILER – Bungo Stray Dogs Season 2.
The new Baki original animation DVD will adapt the Most Evil Death Row Convicts Arc from the manga. The OAD will be bundled with a limited edition of Itagaki's 14th Baki-Dou manga volume on December 6.  You can watch the trailer here.
The Overlord anime is getting a compilation film. No release date has been announced.
---
OTHER
Richard Trentlage, writer of "The Oscar Mayer Wiener Song," died on September 21st. He was 87 years old. 
Current writer of the Wonder Woman comics Greg Rucka confirmed that the superheroine is bisexual. He explained:
"It's supposed to be paradise. You're supposed to be able to live happily. You're supposed to be able — in a context where one can live happily, and part of what an individual needs for that happiness is to have a partner — to have a fulfilling, romantic and sexual relationship. And the only options are women. But an Amazon doesn't look at another Amazon and say, 'You're gay.' They don't. The concept doesn't exist. Now, are we saying Diana has been in love and had relationships with other women? As Nicola [Scott, Rucka's artist and collaborator on the "Wonder Woman: Year One" storyline currently running in the series] and I approach it, the answer is obviously yes."
Read the full interview on Comicosity.
Tell us how can we improve this post?