FILM
Disney has once again teamed up with Jon Favreau for a live-action/CG remake of one of their classic animated films. This time, Favreau will be remaking 1994's The Lion King. The project – which the studio has fast-tracked to production – is the latest in a long line of Disney animated films which have had a live-action remake. Next in line is Beauty and the Beast, starring Harry Potter and The Perks of Being a Wallflower actress Emma Watson as Belle, which will arrive in theatres on March 17th, 2017. 
Warner Bros. released the final trailer for the Harry Potter spin-off film Fantastic Beasts and Where to Find Them. The film stars Eddie Redmayne as Newt Scamander and will be released on November 18th of this year. You can watch the trailer here: Fantastic Beasts and Where to Find Them – Final Trailer [HD].
A new image from John Wick: Chapter 2 was released on Twitter today. The film will have a panel at New York Comic Con on October 8th, at which footage from the film will be screened. The film is set to be released on February 10th 2017. A second image can be seen over on Collider.
Terence Winter, writer of The Wolf of Wall Street, has reportedly signed on to "polish" the latest draft of Universal's upcoming retelling of Scarface, written by Jonathan Herman. Antoine Fuqua, director of this year's Magnificent Seven, will direct the film which will be set in Los Angeles and focus on a Mexican immigrant.
Justin Lin, director of Star Trek Beyond, will be directing a film based on the Hot Wheels line of toy cars made by Mattel for Legendary Pictures. He will also develop and produce the property through his company Perfect Storm Entertainment. Read the full story over on Cinema Blend.
National Geographic released the trailer for Leonardo Dicaprio's documentary about climate change Before the Flood. The film sees the long time environmental activist traveling around the world, giving an address an the U.N. and meeting with the likes of Pope Francis and Elon Musk. You can watch the trailer here: Before the Flood – Trailer | National Geographic.
---
TV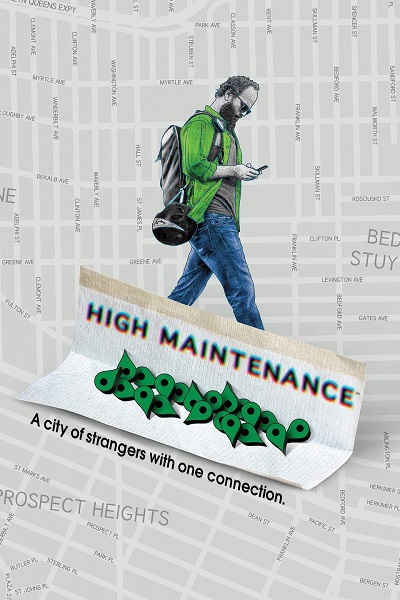 HBO series High Maintenance has been renewed for a second season. The marijuana themed comedy started on Vimeo in 2012 and was picked up by HBO and began airing there on September 16th of this year.
Lin-Manuel Miranda, creator of the Broadway hit musical Hamilton, will host SNL for the first time on October 8th. Also making their SNL debut will be musical guests for the night twenty one pilots.
Universal Cable Productions is developing an anthology series based on the works of Alfred Hitcock entitled Welcome to Hitchcock. Each season of the series will focus on one mystery or crime. The series will be executive produced by Chris Columbus (who will also direct the pilot), Michael Barnathan, Timmy Thompson and Todd Thompson with co-producer Casey Tebo. To read more about this story, visit Variety.
All My Children creator Agnes Dixon has died at the age of 88.
 NCIS Showrunner, Gary Glasberg has died at the age of 50. A memorial service will be held for him next month.
---
MUSIC
Ubisoft released the song "Leonardo's Inventions" (a previously unheard track from Assassin's Creed 2) from the upcoming album Assassin's Creed: The Best of Jesper Kyd. The 10 track version of the album will be available from Hot Top and its website on October 21st and the 33 track version will be available on all platforms on Friday, September 30th. 
Oscar nominated actress and now pop star Hailee Steinfeld released the music video to her single "Starving." The single was released on July 22nd and currently sits at No. 31 on the Billboard Top 40 chart. You can watch the music video here: Hailee Steinfeld, Grey – Starving ft. Zedd.
Attorneys representing the various record labels named in a lawsuit concerning 50 Cent's 2003 hit single "P.I.M.P." have moved to dismiss the lawsuit "because Parrott [the plaintiff] has not pled a single factual allegation that would support a finding that the UMG Defendants ever communicated with Parrott, let alone acted fraudulently toward him." Read the full story on Billboard.
DJ Khaled is releasing a book entitled Keys on November 22nd. He made the announcement via Twitter.  You can read the overview of the book on its Barnes and Noble pre-order page.
Miguel Ángel Flores, a Spanish concert promoter,  has been sentenced to four years in prison for his role in the deaths of five women during a stampede at a Steve Aoki headlined event during Halloween 2012. Fourteen others were sentenced to 30 months to 3 years in jail. Billboard has the full story.
---
ANIME & MANGA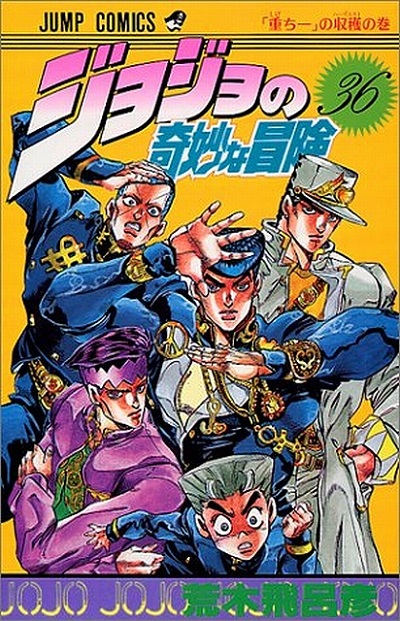 Warner Bros. and Toho are teaming up to produce a live-action film based on Jojo's Bizarre Adventure: Diamond is Unbreakable. The film will be directed by Takashi Miike and star Kento Yamazaki as Higashikata Josuke. The film is set to be released in the summer of 2017. For more details on this story, head over to The Hollywood Reporter.
Sentai Filmworks has licensed Girlish Number for digital and home video release. The anime will premiere in Japan on TBS on October 6 at 2:28 AM., on Sun TV on October 7 and on BS-TBS on October 8.
Two Chinese suspects, Liang Wang (30) and Wangyi Yang (20), were arrested by Kyoto Prefectural Police for violating the Japanese Copyright Act. Wang is suspected of uploading The Heroic Legend of Arslan: Dust Storm Dance to the internet in July and Yang is suspected of uploading Fate/kaleid liner Prisma Illya Drei!! in August.
New and returning casts members for the second cour of Show by Rock!! have been announced. The anime will return on October 2nd. Head over to Crunchyroll to see who they are.
The character designs for the Port Mafia Leadership (Ougai Mori and Elise-chan) in the second part of Bungo Stray Dogs were released on the anime's Twitter account today.
Funimation released previews for the English dubs of Castle Town Dandelion, Death Parade, Overlord (which had three),  The Vision of Escaflowne and Ninja Slayer. Visit Crunchyroll for information on release dates and DVD/Blu-ray prices.
---
OTHER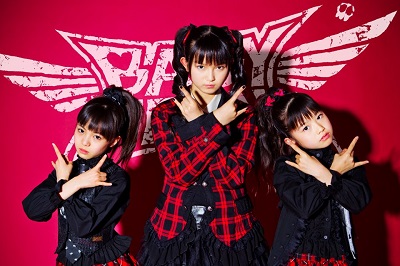 Tell us how can we improve this post?