FILM
Neflix released a trailer for the concert film Justin Timberlake + the Tennessee Kids. The film showcases the final date of Timberlake's 20/20 Experience Tour in Las Vegas. The film will be released on Netflix on October 12th. The trailer can be viewed here: Justin Timberlake and The Tennessee Kids | Official Trailer [HD] | Netflix.

Rick Famuyiwa, director of the DCEU's upcoming The Flash movie, teased Cyborg's involvement in the film today when he posted a photo of the script on Twitter, with Funko versions of Flash and Cyborg standing on top of it. The Flash stars Ezra Miller as Barry Allen and will be released on March 16th, 2018.
Tom Holland posted a photo from the set of Spider-Man: Homecoming on Instagram today, which showed off his new Spidey-suit. The film wrapped production in Atlanta on Friday and has now begun shooting in New York. Spider-Man: Homecoming will hit theatres on July 7th, 2017.
Paramount released a teaser trailer for the film Fences. The film stars Viola Davis and Denzel Washington, who also directed. The film is adapted from a play of the same name by August Wilson. It will be released December 25th. The trailer can be viewed here: Fences Teaser Trailer.
Lifetime released the trailer for the film Who Killed JonBenét.  You can watch the trailer here: Who Killed JonBenét Trailer.
---
TV
The CW released more footage from the second season of Supergirl, which will premiere on October 10th. The footage once again shows Kara and Clark working together to save the day. But unlike yesterday's clip, it also shows them in their normal, everyday lives. The footage can be viewed on Twitter.
Two new featurettes for the upcoming Doctor Who spin-off series, Class, were posted to the latter's Twitter page on Saturday and Sunday. The first featurette shows series writer and creator Patrick Ness discussing the series and his involvement. The second gives viewers a preview of Katherine Kelly's character Ms. Quill. Class will premiere on October 22nd on BBC Three. The featurettes can be seen here and here.
Sean Maguire will be returning to Once Upon a Time this season to reprise his role as Robin Hood in multiple episodes. Executive Producers Adam Horowitz and Edward Kitsis have not revealed how Robin Hood will return, but have asserted that he will not be coming back to life nor will the characters be returning to the Underworld. Head over to Entertainment Weekly for more details.
FX's The Strain will end with season four next summer. FX made the announcement today along with news of the series' fourth season renewal. The show started airing on July 13th, 2014. The third season premiered on August 28th, 2016.
NBC has ordered a full-season of the new fall series This Is Us. The series premiered last Tuesday, September 20th, and is now NBC's most-viewed series premiere of all time with 14.3 million viewers in the 18-49 demographic according to Nielsen ratings.
South Park is, yet again, stirring up trouble. This time by upsetting the White House, the Lincoln Memorial and the Church of Scientology by erecting mobile billboards promoting it's 20th season outside of their premises. For further details – and photos of the billboards – read the full story on The Hollywood Reporter.
---
MUSIC
Drake's latest album Views – which was released on April 29th – is the first in the history of Apple Music to reach 1 billion streams. Apple CEO Tim Cook, senior vice president of internet software and services Eddy Cue, and Apple Music's head of content Larry Jackson presented Drake with a plaque to commemorate the accomplishment. Drake posted an image of the plaque on his Instagram.

Adele's album 25 was certified Diamond (at least 10 million albums sold in the U.S. alone) by the RIAA (Recording Industry Association of America) last Thursday, September 22nd. The album reached Diamond status in a little over 10 months (her previous album 21 took almost two years). Head over to Billboard for more details.
MTV announced the nominees for this year's MTV EMAs (European Music Awards). Here is the list of nominees.
Songwriter and producer Kashif died on Sunday of indeterminate causes. He was 59 years old. Billboard has more details on this story.
Solange Knowles announced her third album entitled A Seat at the Table on Instagram. The singer has not released an album in eight years (she released the EP True in 2012). In a second post she revealed the album's track list and artists who will be featured;  Lil Wayne, Tweet, Dev Hynes, Kelly Rowland and Kelela. She also released a free digital book on her website. The album will be released digitally this Friday.
---
ANIME & MANGA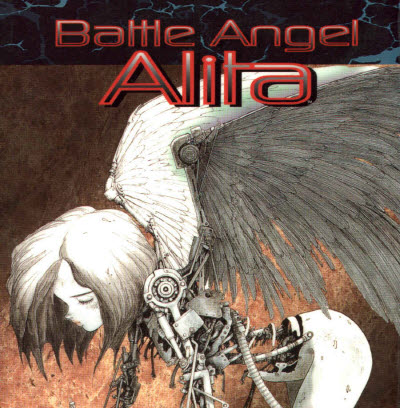 James Cameron's upcoming live-action adapation of Yukito Kishiro's Battle Angel Alita manga titled Alita: Battle Angel, will be released in IMAX theatres worldwide. The film will be directed by Robert Rodriguez and Laeta Kalogridis. It is set to be released on July 20th, 2018.
Girls und Panzer der Film has been licensed by Sentai Filmworks for release in North America, the United Kingdom, Ireland, Australia, New Zealand, and other territories. The company also plans to give the film a theatrical release in North America. Further details on "distribution, release date, and streaming offerings," will be released at a later date.
On October 10th, Yahoo! Japan's GYAO! video service will be hosting a 10 episode Berserk marathon ahead of the release of the Blu-ray (a 6 episode box set) on October 28th. The first four episodes of the series will be uncensored during the marathon. Max Factory and Good Smile Company are also releasing new God Hand figures, digital camera manufacturer Casio has collaborated with the franchise by including a "Dynamic Photo" function on their EX-Z900 cameras which will allow users to insert Berserk characters into their photos, Todo Pasa is selling Berserk wrist/watch bands and come October 1st, sake brewer Shiraito will be releasing Berserk sake. For more details read the full story on Crunchyroll.
The second season of Mobile Suit Gundam Iron-Blooded Orphans will be available to stream on PC or smartphone for free on GundamInfo.com for a limited time starting October 2nd at 7:30 PM JST. It will be streamed with English subtitles. The PC streaming link is here. The mobile streaming link is here.
New visuals for the second Kuroko's Basketball (Kuroko no Basket ) compilation film have been released. Visit Anime News Network to see the visuals.
---
OTHER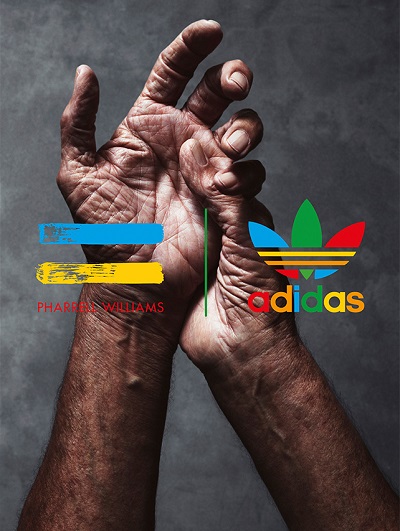 Pharrell unveiled his new Adidas Originals collection called "Hu." Of the collection he said ""Hu is short for human – human being, human race, humankind. But Hu, itself is also a reference to color. As human beings, we all have a color. We all look different, we all speak different languages, but we're all connected." You can see some of the items from the collection here and watch the two promo videos here and here.
The date for the 2017 Tony Awards has been announced. As per American Theatre Wings, the event will be held on June 11th and will be broadcast on CBS at 8 PM ET. The nominations will be announced on May 2nd.
The 6th annual Streamy Awards will be live streamed on YouTube on October 4th.  Andrew Bachelor, aka King Bach, will host the awards and YouTube stars such as Smosh, Grace Helbig, Jenna Marbles, Tyler Oakley and Lilly Singh will present.
Tell us how can we improve this post?