FILM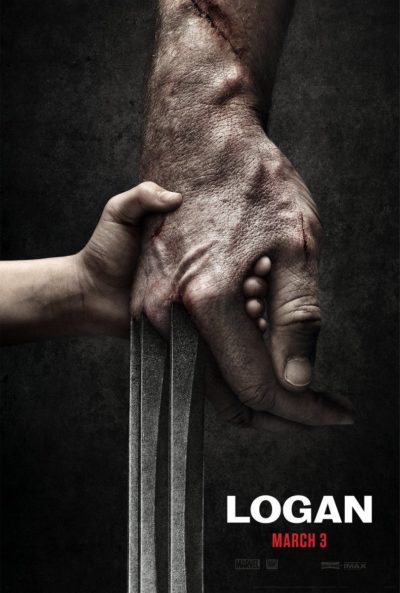 The title and poster for Hugh Jackman's third and last Wolverine film have been revealed. Director James Mangold shared the poster on Twitter along with a snapshot of the second page of the script. Jackman also posted a photo of his own on Twitter: a photo of the poster on the side of a building. Logan will be released in theatres on March 3rd, 2017.
DC's Suicide Squad is getting an extended cut. The extended cut will be released on Digital HD on November 15th and Blu-Ray on December 13th. A teaser announcing the release was posted on the film's official Twitter page.
A teaser for the film Patriots Day, which stars Mark Wahlberg and was directed by Peter Berg, has been released. The film depicts the aftermath of the 2013 Boston bombings and the efforts of the police to catch the bomber before they can strike again.  Patriots Day will hit theatres in New York, Boston and L.A. on December 21st and be released nationwide on January 13th. You can watch the teaser here: PATRIOTS DAY – OFFICIAL TEASER TRAILER – HD.
Nick Park, director of the Oscar winning film Wallace and Gromit: The Curse of the Were Rabbit, has released a preview image and short video announcing that production has begun on his latest feature Early Man. The film stars Eddie Redmayne and will be released in early 2018. You can watch the production announcement video here: Early Man is in Production!
A new trailer has been released for the Brad Pitt and Marion Cotillard starring film Allies. The romance-thriller from director Robert Zameckis, sees Pitt and Cotillard as intelligence officers who marry and start a family. Pitt is ordered to kill his wife who is suspected of being a German spy. The film will be released on November 23rd. You can watch the trailer here: Allied Official Trailer 1 (2016) – Brad Pitt Movie.
Another trailer for the Natalie Portman film, Jackie, has been released. The film takes place in the days following the assassination of John .F. Kennedy and is a based on an interview with Jacqueline Kennedy Onassis which appeared in Life magazine. The film will have a limited release on December 2nd. You can watch the trailer here: JACKIE OFFICIAL TEASER TRAILER.
A trailer has been released for the documentary film Thank You For Your Service, which focuses on the issue of veteran suicide and the inadequate mental healthcare policies in the U.S. military. The film will follow four veterans as they try to transition back into civilian life. You can watch the trailer over in on The Hollywood Reporter.
---
TV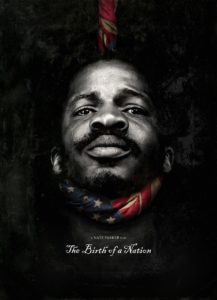 Fulvia Vergel and Daniel Zacapa have been cast as Gabby and Antonio's parents on Chicago Fire. They will appear in the seventh episode of the fifth season,which will premiere on Tuesday on NBC at 10 PM ET/PT.
National Geographic will be airing a documentary special about Nat Turner entitled Rise Up: The Legacy of Nat Turner. The hourlong documentary was helmed by Birth of a Nation writer and director Nate Parker. It will premiere this Friday at 10 PM ET/PT. Head over to The Hollywood Reporter for more details.
---
MUSIC
Rod Tempteron, best known for writing Michael Jackson's hit songs "Thriller", "Rock With You" and "Off The Wall", has died after a "brief aggressive battle with cancer." He was 66 years old.
A website with the url Alive2017.com has lead fans to believe that French duo Daft Punk will be touring next year. The landing page of the website is a black screen with the world "Alive" in white text, but Reddit and Tumblr users have discovered that if you zoom into the "I", there is a countdown timer which ends on October 27th, 2016. The date is labelled "Wake Date" in the site's metadata and there are coordinates in the code with correspond with Paris, Los Angeles, London, New York, Tokyo, Sao Paulo, Ibiza and India. Daft Punk has not toured since Alive 2007. 
DNCE has released a video for their song "Body Moves." The video features Victoria's Secret models such as Josephine Skriver, Elsa Hosk and Taylor Hill and serves as a preview for the brand's line of bralettes. DNCE's self-titled studio album will be released on November 18th. You can watch the video here: Victoria's Secret x DNCE: Bralettes & "Body Moves".
Kid Cudi has checked into rehab due to "depression and suicidal urges." The hip-hop artist made the announcement on his Facebook page.
The Rolling Stones have released two videos on Twitter from what is suspected be their next studio album. The band has been teasing a new album for well over year and have not released one since 2005. You can watch the previews here and here.
Weezer will re-release their latest self titled album – now dubbed their "White Album" – this Friday. The album has only been out for a year. The re-release will feature 10 original songs. For more details and to listen to two tracks from the album, visit Billboard.
---
ANIME & MANGA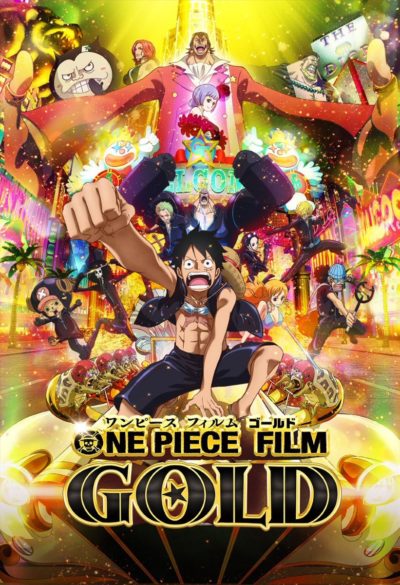 Funimation has licensed One Piece Film: Gold and will be giving it a limited release in the U.S. and Canada from January 10th -17th. The announcement was made on Funimation's Twitter.
A new visual for Eiga Yo-kai Watch: Sora Tobu Kujira to Double no Sekai no Daibōken da Nyan! (Yo-kai Watch The Movie: The Flying Whale and the Grand Adventure of the Double Worlds, Meow!) has been released. The visual shows actors Kento Yamazaki and Takumi Saitou in costume as their characters King Enma and Nurarihyon. Head over to Anime News Network to see the visual and for more details.
Trigger's Little Witch Academia will be back in January 2017. The studio had announced at Anime Expo that it will be streamed internationally on Netflix.
---
OTHER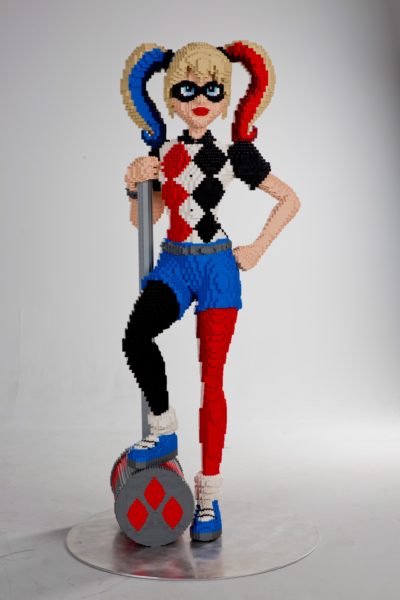 A life-sized Harley Quinn statue made out of Legos will be on display at New York Comic-Con. The statue, which is 5'3" tall, weighs 63 lbs. and is built out of 12,789 bricks, took 120 hours to design and build. Other characters from popular culture – Batman, Superman, Iron Man, The Hulk and Storm Troopers from Star Wars – have had Lego statues at other big conventions such as San Diego Comic-Con and Toy Fair.
Justin Bartha, Gaby Hoffmann, Jason Biggs, Mamie Gummer, Rachel Dratch, Hugh Dancy, Amber Tamblyn, Michael Cerveris, Grace Gummer, Michael Chernus, Joanna Christie, David Krumholtz, Andre Royo, Thomas Sadoski, Justice Smith and Alicia Witt will be part of this year's 24 Hour Plays. The one night only event challenges participants to write, direct and perform six original plays in 24 hours, with proceeds going toward the American Airlines Theatre's programme supporting theatre professionals under 25. The show will be held on November 14th.
The sixth annual Streamy Awards were held last night. For the full list of winners visit Entertainment Weekly.
Tell us how can we improve this post?