TV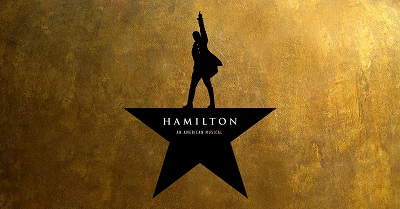 The PBS documentary, Hamilton's America, will feature snippets of songs and performances from the hit Broadway musical Hamilton. The documentary explores the creation of the musical and delves into the history of its subject. Lin Manuel Miranda and Renee Elise Goldberry will freestyle at the end. The documentary will air on Friday, October 21st at 9 PM  ET/PT.
---
MUSIC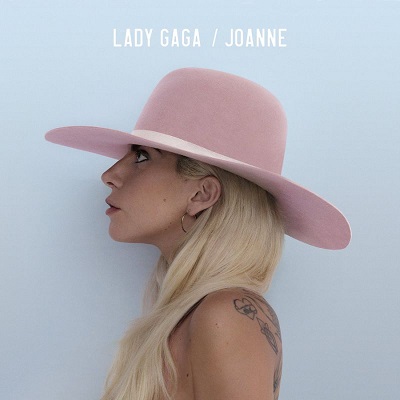 Lady Gaga will be doing a three stop, dive bar tour with Bud Light starting on Wednesday. "…I love this dive bar tour so much, because I get to go perform these songs and really look my fans in the eyes when I'm singing to them and really try to have a more natural human experience." Gaga explained. The performances will be streamed lived on Bud Light's Facebook page at 10 PM PST. The last two dates of the tour are October 20th and 27th. Gaga will perform  "Perfect Illusion" and "Million Reasons." The audience will consist of contest winners. The album Joanne will be released on October 21st. You can watch the 15 second promo here: Bud Light + Lady Gaga Dive Bar Tour "Perfect Illusion."
Solange Knowles has released an interview about her latest album, A Seat at the Table, on her website Saint Heron. Knowles was interviewed by her mother, Tina Lawson, and the interview was facilitated by Judnick Mayard. Knowles explained: "The reason why it was so important for the first time for anyone to hear an interview or to hear me talk about this record be in connection with my mother is because the album is also a tribute to both my mother and my father." You can read the interview here.
---
ANIME & MANGA
The release date for Sword Art Online the Movie: Ordinal Scale has been confirmed. The film will be released in Japan on February 18th, 2017 in 150 cinemas. The film will be screened at 1,000 cinemas worldwide. Aniplex of America confirmed its overseas release. You can watch the two trailers for the film here and here. 
The second season of Blue Exorcist (Ao no Exorcist), Blue Exorcist: Kyoto Impure King Arc (Ao no Exorcist: Kyoto Fujō Ō-hen), will debut in January 2017. The series' website will stream a trailer on Tuesday. The announcement will be made on Tuesday in Shueisha's Jump SQ magazine, which will also reveal a new visual for the series which was drawn by the original manga's mangaka  Kazue Katō.
Sae Okamoto—who previously worked on SUSHI POLICE as background art director and Danchi Tomoo and Tenkai Knights as an animator – has started a Kickstarter Campaign for her original project MECHA-UDE. The goal is to raise $25,000 in order to secure more experienced staff and build a bigger production team and produce a better product. You can view the campaign here and see one of Okamoto's shorts here.
---
OTHER
In a attempt to diversify it's membership, the Academy of Motion Picture Arts and Sciences and its members of Asian descent, hosted a reception on September 25th to welcome 80 new members of Asian descent. The reception was held in response to criticism the Academy faced from some of its members of Asian descent, due to the jokes about Asians during the February broadcast of the Oscar Awards. Read more details about this story on The Hollywood Reporter.
George Barris, the last photographer to take professional photos of Marilyn Monroe three weeks before her death, died at his home in Thousand Oaks, California. He was 94 years old. The photos he took of Monroe were featured in his book Marilyn: Her Life in Her Own Words: Marilyn Monroe's Revealing Last Words and Photographs and eight of them were sold at auction in 2015.
Several members of the Star Trek cast and a few crew members, have signed an anti-Donald Trump open letter called Trek Against Trump. Star Trek and Star Trek Into Darkness director J.J. Abrams, Chris Pine, John Cho, Simon Pegg, Zachary Quinto, Zoe Saldana, Karl Urban, George Takei, Star Trek Beyond director Justin Lin, CBS' Star Trek Discovery showrunner Bryan Fuller, and Leonard Nimoy's son Adam are among those who signed the open letter. You can read it here.
Tell us how can we improve this post?