FILM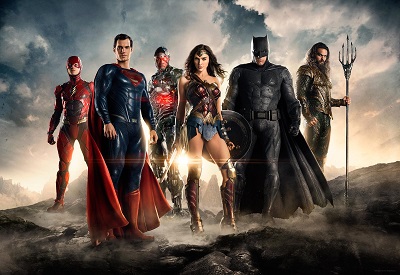 Filming has wrapped for Justice League. Star Jason Momoa, who plays Aquaman in the film, posted a photo on Instagram announcing the end of filming and that the cast will be celebrating with a wrap party today in London. He stated that he will unfortunately not be able to attend because he must "prepare for the north." Filming for Justice League began in April. The film will be released on November 17th, 2017.
A new trailer has been released for the film Personal Shopper. Kristen Stewart  stars as a young, American woman in Paris who works as a personal shopper and believes she can communicate with her dead twin brother. The film debuted at the Cannes Film Festival to a mixed reception. However, it won the Best Director award. The film will be screened at the New York Film Festival this month and be released in theatres on March 1oth. You can watch the trailer here: Personal Shopper – Teaser Trailer | HD | IFC Films.
---
TV
NBC has cancelled the Charles Manson series Aquarius. Series creator John McNamara told The Hollywood Reporter that his plan was to end the series after six seasons. The series premiered on May 28th, 2015 and its second season began on June 16th of this year. Read more details of this story on The Hollywood Reporter.
SNL has added new cast members ahead of its season 42 return. Mikey Day, Alex Moffat and Melissa Villasenor join the cast just as Taran Killam, Jay Pharaoh and Jon Rudnitsky have left. The new season of SNL premieres tonight at 11:35 PM.
Former Power Rangers Wild Force and Power Rangers Samurai actor Ricardo Medina Jr has plead not guilty to murdering his roomate with a sword. Medina Jr was arrested in February 2015 after reportedly getting into an argument with his roommate over his girlfriend, at which time he stabbed his roommate with a sword, called the police and waited for them to arrive. Medina Jr is facing 26 years to life in prison.
NBC has scrapped plans to produce the series Mail Order Family. The series would have been about a widowed father who mail orders a wife from the Philippines to raise his two daughters. The series would have been based on the experiences of its creator, Jackie Clarke, who was raised by a Filipina step-mother. After NBC announced they series they were hit with backlash on social media and a Facebook event protesting the series was created.
Luke Cage apparently crashed Netflix. Subscribers to the streaming service temporarily faced issues accessing it. Netflix responded on Twitter saying; "Hi all – we are aware of streaming issues and we are working quickly to solve them. We will update you when they are resolved." It has not yet been made clear exactly what caused the issue.
---
 MUSIC
Oscar Brand, host of the Folksong Festival radio show, died at his home in Great Neck, New York after suffering two bouts of pneumonia. He was 96. 
Howard Stern will be broadcasting a tribute to the Beatles' album Revolver for it's 50th anniversary. The tribute, entitled Howard Stern's Tribute to The Beatles' Revolver will be broadcast like an album and feature Beatles songs sung by various artists. They are; Joe Bonamassa ("Taxman"), Jewel ("Eleanor Rigby"), The Milk Carton Kids ("I'm Only Sleeping"), Rachael Yamagata ("Love You To"), James Taylor ("Here, There and Everywhere"), Madisen Ward & The Mama Bear ("Yellow Submarine"), Cheap Trick ("She Said She Said"), Grace Potter ("Good Day Sunshine"), Gov't Mule ("And Your Bird Can Sing"), Grouplove ("For No One"), J Mascis ("Doctor Robert"), O.A.R. ("I Want To Tell You"), Nathaniel Rateliff & The Night Sweats ("Got To Get You Into My Life") and Living Colour ("Tomorrow Never Knows"). The tribute will be broadcast on October 7th on Sirius/XM Radio's Howard 101 channel at 5 PM ET.
---
ANIME & MANGA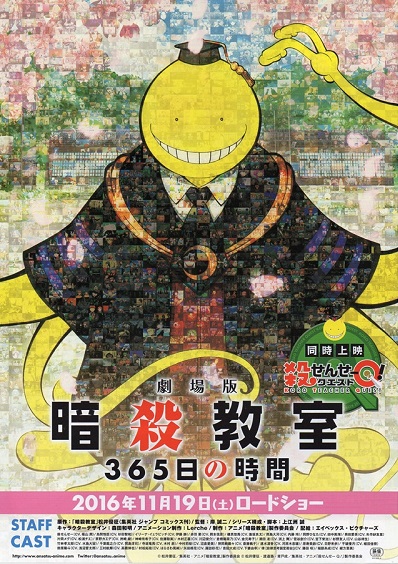 A second teaser for the upcoming Assassination Classroom: The Time of 365 Days (Ansatsu Kyoushitsu: 365 Nichi no Jikan) compilation film was released today.  The film will open in 27 theatres across Japan starting November 19th. You can watch the first teaser here and the second teaser here.
Crunchyroll will begin streaming the English dub of Fullmetal Alchemist: Brotherhood on October 3rd. The stream will be available for North, Central and South America.
Funimation has announced the English dub cast for Choas Dragon.  The DVD/Blu-ray will be released on February 15th. Head over to Crunchyroll to see the cast.
---
OTHER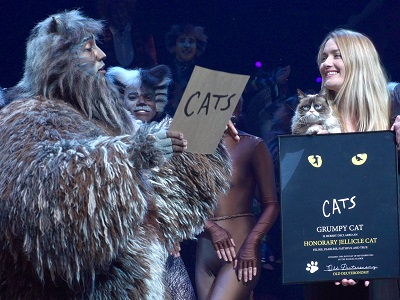 Grumpy Cat made her Broadway debut on Friday following a performance of Cats. Quentin Earl who plays Old Deuteronomy, the leader of the cats, introduced her on stage. Photos were later posted on Twitter.
In an interview with Collider Marvel's Nick Fury himself, Samuel L. Jackson, chimed in on the Marvel/DC "feud." When asked "Why can't DC and Marvel movies be good?" Jackson responded with "Isn't that a question that people at DC are asking themselves? I don't think the Marvel people are asking themselves that question." He went on to say, "I think there's room for everybody to exist out here and the fact that it's not working or doesn't work or people want a specific thing — that's what makes the movies the movies and what makes audiences, audiences, you know? So, hopefully they'll make one of those movies one of these days  and it'll be as big as a Marvel movie.
Tell us how can we improve this post?