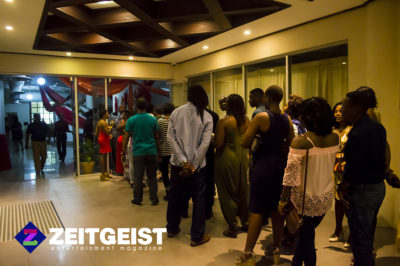 The Mahalia's Corner Christmas Special was held this past Sunday, December 11th, at the Lloyd Erskine Sandiford Centre. It was the last Mahalia's Corner of the year, following a series of shows that took place every Sunday from September 4th until October 2nd.
As someone unfamiliar with the event who had only heard about it this year, I was not aware of how anticipated it was until I arrived approximately half an hour before the show began and was met with a line that stretched from the Hibiscus Room of the Centre, into the main foyer and out the door into the car park. Here is a map of the LESC for reference. There was quite a notable turnout for this event.
The show did start late, however, this wasn't particularly bothersome as the wait time was not particularly lengthy, the Christmas music that was being played was infectious and the show itself more than made up for it.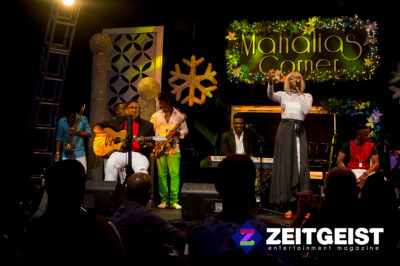 2 Mile Hill opened the show, performing a few Christmas songs along with original music from their latest EP, Uncovered (which was on sale at the show); most notably "Billion Dollars" – for which lead singer Mahalia Cummins asked the band to stop playing in order to deliver a portion of the lyrics as spoken word, so that the audience could really listen to and understand the lyrics; it was effective – and "Let it Go (Le Te Te)" – after Cummins demonstrated the song's accompanying dance, the audience enthusiastically performed it and sang along.
They also performed their original Christmas Song "We Don't Have Snow."
I was as unfamiliar with 2 Mile Hill – beyond knowing their name – and their music as I was with Mahalia's Corner. As such, this was the first time I had seen them perform live and I was very impressed. So much so that I purchased Uncovered at the end of the show.
Mahalia has amazing stage presence, she is a very good performer and has a wonderful voice.
The open mic that followed was an eye opening showcase of the wealth of talent that exists in Barbados, as it was at the Dae 1 release party and some of the performers from that event performed here as well.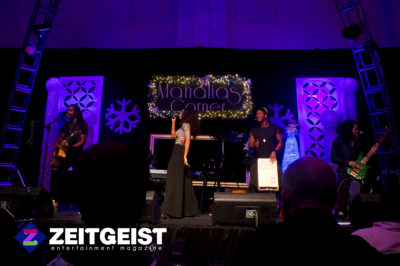 There was also a surprise guest performance by the band Cover Drive. Them and their music I am familiar with and it was the first time I saw them perform live as well. I only got to see the last song, "Grapefruit Perrier", because I left and came back right before they performed it. I liked what I did manage to see.
And last but by no means least, was Ch'an.
Previously a spotlight artist during this season of Mahalia's Corner, she was the featured artist of the night. She performed soulful, jazzy renditions of well known Christmas songs with a twinge of Caribbean flavour; "The Christmas Song," "Santa Baby", "Little Drummer Boy" and "I Saw Mommy Kissing Santa Claus."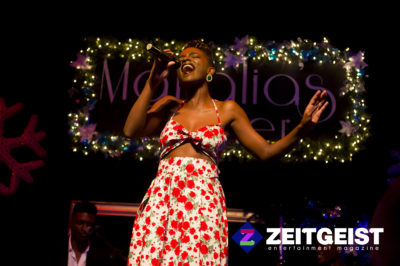 She also performed her original songs "Body" and "My Story"; the latter of which features Young D but she performed along with Mahalia Cummins at the show.
The audience absolutely loved her, responding with zeal and excitement and demanded an encore performance of Sia's "Chandelier" (which she had performed at her spotlight performance Corner and for which she is now famous). And it's not hard to see why.
She as an incredibly powerful voice and can belt like nobody's business. She is a strong vocalist and like Mahalia, she has amazing stage presence. The decision to have to her close the show was a good one.
Head over to our Facebook page to see photos from the event and to view short snippets of Ch'an's performances of "My Story" and "Chandelier."
Tell us how can we improve this post?