Additional reporting by K.F. Cumberbatch.
Michael Mooleedhar is the director of the Trinidadian film Green Days by the River, which was released in Trinidad last year at the Trinidad and Tobago Film Festival, where it won the awards for Best Feature Film and People's Choice: Best Feature Film.  It is set to premiere in Barbados on January 11th during the Barbados Independent Film Festival (BIFF) at Limegrove Cinemas. Just one week later, on January 18th, the film will open in cinemas on the island.
At the Meet the Filmmakers media event on January 8th that preceded the start of the festival on January 9th, Mooleedhar spoke to this publication.
---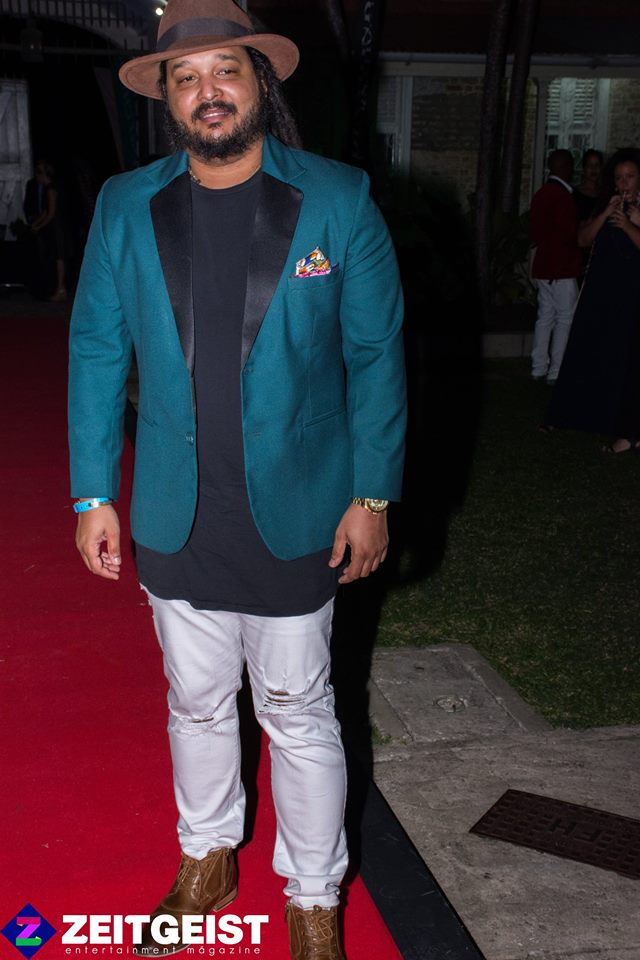 Zeitgeist: For our readers, give us a bit of background for the film. How was it conceptualized?
Michael Mooleedhar: It's an adaptation of a book that was published in 1967 [of the same name]. So this book is very much a Caribbean classic and it's been on the CXC syllabus. In Trinidad and Tobago when we announced [we were] making the film [there was] a wave of excitement, because it's like one of the first times you're seeing a Trinidadian book being adapted into a movie.
I went to school with the producer of the film. We did our Bachelor of Arts in Film together and that is where we met. He went on to do his Master's [in] Producing in Chicago and when he came back from that we sat down and discussed some projects and the script was available. We decided to take out an option on the rights to the book and it just kind of moved from there. It basically took us three years to make the movie. We got the rights in November of 2014, we spent 2015 funding, we managed to film ending the summer of 2016 and then we released in in 2017.
Z: As a Caribbean person you know we have a lot of literature. So why this book in particular?
MM: I read the script before I read the book. So the script came to me and I read it and I gave it to Christian, the producer. He liked it and then I said: "Lemme read the book itself." And I think I decided to come from that space. I just like that we're going so far back into the history of the Caribbean. Because a lot of the movies you're seeing, to me, sometimes they may be a little more "gangsta." I want to make a nice family kind of movie that you never [experienced] before and this held all of those things.
And then luckily enough we knew we could get funding based on the book and [its] popularity, because when we approached the author he said like 800,000 copies had been sold throughout the Caribbean. So I think for us that was very inspiring to know that, you know, we were dealing with a piece of literature that had such a classical weight to it and when I read it I was like: "Yo, this story."
It's weird. It doesn't have a lot of story if you think about what happens in the book. Because it's just a young boy – Shell – who's 15 years old. He's in a love triangle and his dad is sick and he has Mr. Gidharee, who's his neighbor, who kind of begins to almost adopt him and kind of help him, but you know he has different intentions; to control his life a little. And I just felt like it's a story that hadn't been told. So it was really important for me to bring it to .
When you watch it you really realise [we] put a lot of energy and effort and texture into [it]. It's like a movie you've never seen before. And I think that's what the script and the book also [do]; it's like a book you never really experienced before. It's a sense of pureness and connected[ness] to nature. You know those simpler times? That's what the story is. It's so different from [the] way you're living now and makes you think: "Oh wow. Like life was really so different back then." But then kind of the same.
Z: While directing this film, what is something that you learnt that you didn't know before.
Your first feature film is like…a monster. You just don't how it's going to come out but it's a lot of work. I would say I grew as a director in the process. When you attend something like [BIFF] I just had to know every aspect of it. And I think I just got to this different level. I think I learned better management. I learned how to run my set and how to tell the story I want.
Now, when you now start directing it's hard to get to that place, I think, because you're starting with short films and you learn and then you have people on set that can influence you and all that. Now you're trying to get into this space where you're telling the story and executing and I think feature films do that for you because when you watch the movie, if you don't know what you're doing it shows – really easily. So it's kind of like that.
So I just basically became a better filmmaker making the movie. So now I'm excited. I don't have a next project totally lined up. I have ideas, but I'm excited to do something else to bring all of that knowledge to a next movie.
Z: Here in the Caribbean we are known for our folklore stories.
MM: Papa Bois…
Z: …and Anansi and all those sort of things. In your opinion, do you think that there is a market for these sort of adaptations or do you think it's more niche; for those of us who would have known the background?
MM: I think that's a very interesting question. I have to say my opinion is that there's a definite market. An international and world market. But from my experience in filmmaking I feel like a machine, almost like a Hollywood or a bigger machine or studio would need to do that type of project because when I think [of] the scale we as filmmakers operate at – in [an] independent space – I don't know if we have the resources. I mean, yea you have the way to pull it off, kind of, but if you're doing it properly, the budget and the scale of it would be so big that it needs a machine behind it. So I think that there is a market.
It's kind of weird. Who makes the movie and packages and sells it kind of affects the audience. So I definitely think [that] eventually the folklore will get out there. I'm not sure if we're at the stage where we could scale It. I don't know if you understand what I mean. And the market size [is not] there yet.
Where the money comes from and who makes it is very important. So even if we spend a bunch of money and make it in Trinidad and Tobago, because it's not been distributed out of America or distributed in these bigger chains, it wouldn't get the push unless a bigger company was to buy it. If it comes from there, then it gets the natural push. So that is kind of a weird system.
We find we're swimming uphill once you're making movies in the Caribbean and trying to get it out there and to distribution networks. It's really hard to do. Whereas they're making their movies in a system that's already set up and built and pushing it out, you know. We're trying to get into that.
Z: In your opinion, who is this film for?
MM: Honestly I think this film is for every Caribbean person to see. We were all under [the] British. Like when the film is set, in 1952, Trinidad wasn't independent as yet. You know what I mean? So I feel like a lot of us have the same history. We played the film in Belize and they were asking me: "Where [was] the film shot?" because they find it looks like Belize.
I think it's a Caribbean movie and every Caribbean person should watch it or who [is] connected to the Caribbean. And I very much think that's our audience; the diaspora and people from the Caribbean and I think that people who [are] interested in world cinema will be interested in this movie.
Z: If there is one Caribbean piece of literature that you could think of right now that needs a movie, and you don't have to direct it yourself, what would it be?
MM: I mean, there's so many. You could just get into all of the V.S. Nipauls. The one I wouldn't mind [touching is] A Brighter Sun.
Z: Oh really?
MM: Yea, yea, yea. And you know what's weird? After doing Green Days, we had so much locations and we were out in the bush for 27 days and when I read, Brighter Sun I was like – because it kind of happens more or less in the living room – I was like: "Yo. One location…" And to make that interesting kind of excited me. That might be the one I wouldn't mind doing. This adapting books is untapped. It's an untapped market."
Z: Yea. Really. It truly is.
MM: It's ready to go. I would love to do more or at least set up a company doing that. It's just the financial environment now, right, like in Trinidad at least, the way it's going with oil and these kinds of things. I feel like we [caught] the end of the wave. Things [have] changed already in this one year where we had to fund a movie. Even though we did Green Days I think it'd still be harder to fund a movie right now. The economy got tighter.
I'm releasing Green Days by the River­ throughout the Caribbean. The Caribbean doesn't feel like [it's] "one" to me. Eventually if we could really make the Caribbean "one" you could have a Caribbean film industry.
When I made Green Days by the River I made it for Trinidad and Tobago and the Caribbean. Yea, we wanted to reach out into the world, but I [knew] I was making it for that. So I'm not making it thinking: "Alright when we play this in America." I'm making this thinking: "When I play this in Trinidad. When I play this in Jamaica – I play it in the Caribbean." I want that to be my market place.
Tell us how can we improve this post?