After months of preparations, anticipation and general hype, the 2019 Barbados Reggae Festival shook things up a bit by getting rid of the staple Reggae On The Hill stage show and replacing it with the highly anticipated Barbadian leg of the Buju Banton Long Walk To Freedom tour. The date marked a full decade since the previously incarcerated superstar graced a Barbadian stage. It was pretty much a struggle for patrons to acquire tickets for the show, and upon arrival, it was super clear that an increase in bus fare in no way held back Barbadians from taking in this experience.
Arriving at a time that I considered to be fairly early, the Kensington Oval was packed. Originally I planned to take some photos of the folks in the general section, but this turned out to be a terrible idea. The sea of people in line trying to make their way inside was truly overwhelming. Reminiscent of when Rihanna's Loud Tour made a stop in Barbados. Making my way into the other line for the dedicated media area, I was yet again overwhelmed by a mass of people. I really didn't expect the VIP section to be that packed so early. I just figured most patrons would arrive during Buggy's performance. But I guess everyone correctly assumed that this wasn't the occasion for "Bajan time" or any other folly.
Onto the actual show. It was flawless, to say the least.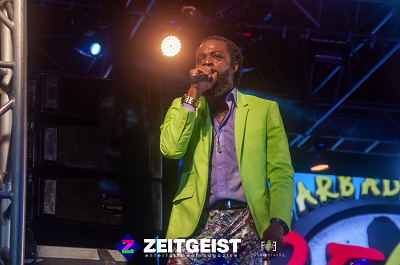 Barbados born and based Buggy Nkakente honestly made me proud. I am "fussy" to admit that this guy was my neighbour for a while. The performance was amazing. I didn't even realize that I knew so many songs from Buggy's catalogue. Overhearing some of the other patrons, I have to say that they felt the same. One patron in particular questioned why he doesn't see Buggy performing at more local events. Which in all honestly is an extremely reasonable question. I truly do believe that he and other Bajan reggae artists deserve a share on the big stages, but we all know how the Bajan reggae night turned out.
Following Buggy, we had a DJ interlude with DJs Indian and Chris Gayle, which was delightfully  "shelly"; a welcoming vibe to shake up the crowd a bit. They paved the way for the next artist, Mr Wayne Wonder. You already know how this went. He brought his voice and his hits and caused the entire crowd to sway and rock. When he sang "No Letting Go" I was satisfied. I could've gone home. But luckily, I didn't…because…because…
D MEN BRING A WHOLE AGENT SASCO!!! D MEN BRING A WHOLE ASSASIN!!! CAWDE!!!
My guy destroyed the stage for half of an hour. Bringing big tune after big tune. You would've thought that they were going to call 311 to calm us down afterwards. However, they decided to bring home boy DJ Puffy right after. He performed a great set, letting us know that he isn't playing with that "World Champion" title of his. I don't know if you can tell, but I was excited to be there. We had Mr. Differ himself, Spragga Benz, as the penultimate performance. He performed hit after hit. It really doesn't hit you how large of a catalogue these artists have until you see them at a show of this magnitude. Truly impressive.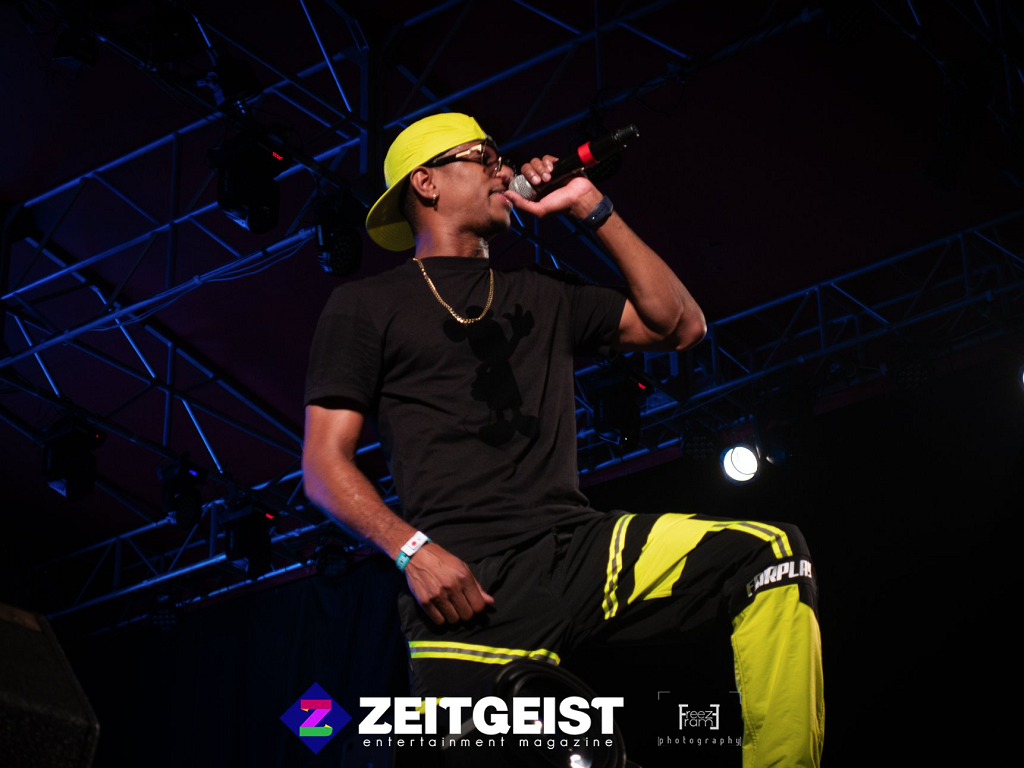 Then the time arrived for the main man himself. Everything was on point. Shout out to the lighting company, the sound guys, the band, everyone that made it possible. I just really felt like I was in another country. Everything just looked and sounded great. Except for one thing: I truly felt like Buju's wardrobe was sponsored by Bionic Man shop on Christmas morning.
Verily I say unto you, my man looked like he was stepping out to go to Queen's Park. It's not important though, because – in case you couldn't tell from the theme of this article – he killed it. It's amazing to think he was in prison. Was his cellmate a vocal trainer? I cannot understand how he comfortably performed for two hours. And I mean performed. It was truly a spectacle to behold. If you didn't go, I'll assume you weren't in the country. And that's honestly your fault. Why would you travel then? Do better!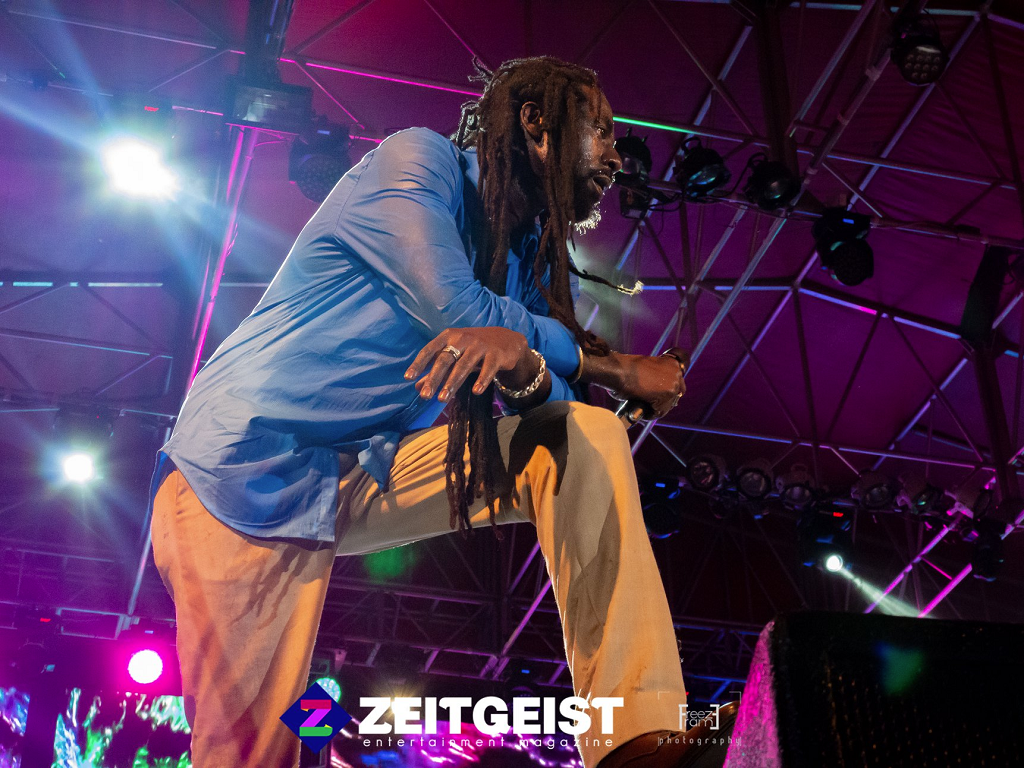 Next on the agenda, we have the Reggae Beach Party. Which unfortunately brought me to my first con of the festival: Parking.
I took a literal hour and a half trying to park. I did arrive later than I intended to, and upon arrival I saw someone leaving the Pirates' Cove car park, thinking this meant a parking space had been freed up. I entered and unfortunately found none. This would've been okay, except for the fact that four people followed me in, and exiting was an unnecessary confusion that I personally think could've been solved by having a parking attendant on site. It honestly ruined the mood for me. A literal hour and a half.
When I made it in, Busy Signal was beginning his performance. Meaning that I, unfortunately, missed every single local performance. Which in itself was interesting, because I heard that there was too much soca music played for a reggae festival. In my opinion, if it had been predominantly bashment soca, that wouldn't have been the reaction. Although the artists that they had on the stage weren't exactly bashment artists. I'm all about mixing genres of music, so I wouldn't mind at all, but I guess it's something to consider.
As for what I was able to experience, it was the best Reggae on the Beach yet!
Busy Signal can't really do any wrong in Bim. Let's be real. The man helped raised my generation in dancehall, tied with Aidonia in third place. What I really want to touch on was Sizzla's set. Well if you include the high knee thing he does when he performs, kinda like going up stairs nine at a time? Always makes me smile. But I'm talking about when Spragga Benz, Wayne Wonder and Agent Sasco joined him.
All of them.
On stage.
At the same time.
I only see things like that on YouTube. I didn't know what to do. I was just in awe.
However, I cannot end this part of the article without mentioning Puffy and Blaqrose's set prior to Sizzla, rinsing off tunes relentlessly. Kudos to those guys.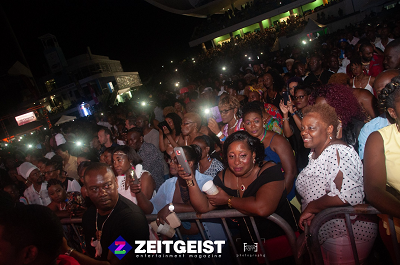 Tuesday, the 30th, brought us the finale of the Reggae Festival with the Vintage Reggae Show and Dance. Year after year I'm always intrigued by the number of young people that come out to this event. Young adults accompanied by their parents or older couples filled the Kensington Oval yet again. I'll admit, I wasn't raised on reggae, though I do respect the classics. I was amazed to find out Splashband has songs other than that one CBC song. I have nothing but good things to say about the performances. However, I have to point out that in all honestly, I thought Judy Boucher's voice was a little…off. And I also have to point out that Lil Rick's performance was on point!
I have to congratulate the Fas7Star team on an amazing shuttle service as well. After having issues getting through to my taxi guy, I saw a bus right outside the venue going  my way for only $7. They made sure that any and everyone could have access to this grand event.
Year after year the Fas7Star team gives us amazing shows. I'm already excited to see what they have to give us next year.
Tell us how can we improve this post?