Barbadian screenwriter and director, Shakirah Bourne, has made it to the semi-finals of the Bahamas International Film Festival (BIFF) Screenwriters Residency Program, with her film A Caribbean Dream; the first Barbadian-British co-produced film.
The film is an adaptation of Shakespeare's A Midsummer Night's Dream and is set in Barbados during Crop Over.
As stated on the BIFF website:
"The Screenwriters Residency Program provides screenplay writers from around the world the opportunity to receive invaluable mentoring from industry professionals and compete for a cash prize presented to the first, second and third place winners sponsored by Jib Polhemus of Source Management and Production."
This year's mentors include screenwriter, director and producer Kurt Wimmer (Equilibrium, Ultraviolet, Salt, Total Recall), screenwriter, director and producer Jib Polhemus (The Expendables 2, Lara Croft: Tomb Raider, The Mechanic), multiple award winning screenwriter, diretor and producer Christine Swanson (For The Love Of Ruth, To Hell and Back, Love Under New Management: The Miki Howard Story) and Academy Award nominated, University of Georgia professor and Associate Director of the George Foster Peabody Awards, screen writer and producer Nate Kohn (Zulu Dawn, Somebodies, Rain, Bottleworld).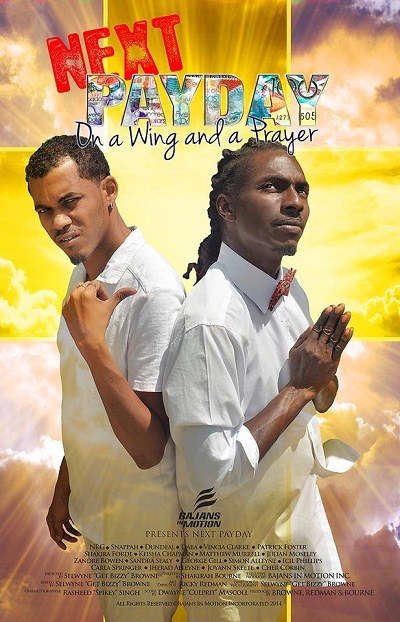 The residency program will consist of one-on-one meetings, roundtables and workshops and take place over four days from December 5th – 8th in Harbour Island, Bahamas. The film festival itself will take place at the same time and location and later move to Nassau, Bahamas from December 8th – 11th.
Aside from A Caribbean Dream, Bourne has written the Barbadian films Payday, Next Payday and Two Smart and served as director and producer on Two Smart and producer on Next Payday.
She won the awards for Best Film and Best Script at the Barbados Film and Visual Media Awards in 2014 for Payday.
Speaking to Loop News Barbados, Bourne said:
"I really didn't expect to be shortlisted, but I'm very grateful for that. It's a very competitive residency, so to even be able to make that list is a significant accomplishment, and a little validation of my scriptwriting."
Watch the trailer for A Caribbean Dream below:
Tell us how can we improve this post?