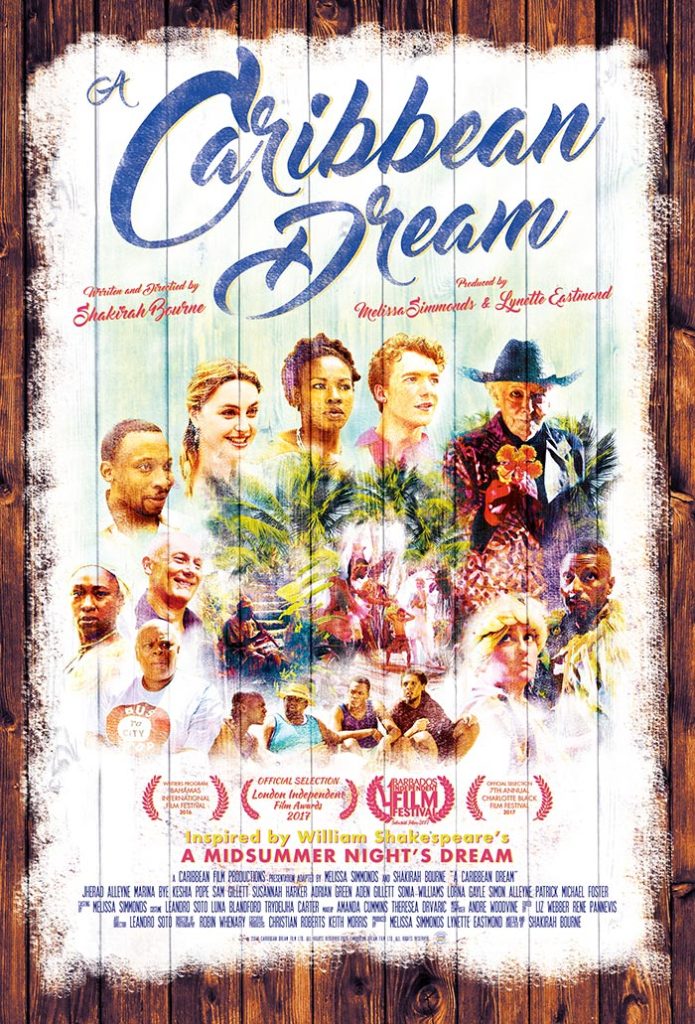 The awards keep rolling in for the Barbadian-UK co-produced adaptation of Shakespeare's A Mid Summer Night's Dream. A Caribbean Dream has won the award for Best UK Feature at the London Independent Film Festival, where it was recently screened. The announcement was made yesterday on the film's Facebook Page. This comes on the heels of the film's last win at the Charlotte Black Film Festival, in which it was awarded "Best International Film." A Caribbean Dream also won Best Produced Screenplay at the Los Angeles Independent Film Festival and Awards.
The film was written by Shakirah Bourne, produced by Melissa Simmonds and stars popular comedian Jherad "Lord Zenn" Alleyne, Keshia Pope, Marina Bye, Sam Gillet, Adrian Green, Susannah Harker, Sonia Williams, Lorna Gayle and Patrick Michael Foster.
It's world preview was on January 14th during the inaugural Barbados Independent Film Festival and it premiered at Limegrove Cinemas on February 28th. It had a two week run there and at Olympus Theatres starting on March 1st. The film will premiere in London this summer.
Congratulations to the cast and crew of A Caribbean Dream on another success.
You can visit our Facebook page for photos from the world preview and the premiere and read our review of the film here and listen to our discussion of it on Popdown Podcast here. Watch a video from the London Independent Film Festival preview below.
Tell us how can we improve this post?