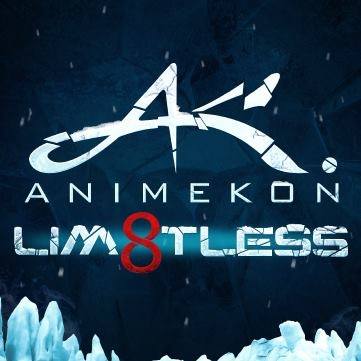 The wait for the arrival of the Barbadian pop culture convention just got a little bit longer. But don't despair Animekon fans and faithful, it's only been pushed by a week. In a departure from its usual end of August occurrence, the next edition of the convention will this year be held on September 2nd and 3rd at the home of Animekon; the Lloyd Erskine Sandiford Centre in Two Mile Hill, St. Michael.
The convention – which caters to fans of video games, films, TV, books, comics, anime and cosplay – has seen exponential growth in it's eight years of operation and has expanded to include a cosplay catamaran cruise, which precedes the convention, an after party and a Geekcation package for convention goers outside of Barbados.
Aside from its annual cosplay competition – which is undoubtedly its main event – it hosts the Trivia Kon, Karaoke Kon, Ramen Eating and Sally Up Challenge competitions, as well as panels with local creatives and entrepreneurs and international guests (whom have included Yaya Han, Phil Lamarr, Kelly Hu, D-Piddy, Kamui Cosplay, Maki Roll, Princess Mentality, Christian Howard, Meagan Marie, Junkers Cosplay, Tim Waggoner, Long Island Joe and Jayem Sison).
The themes for this year's convention and those which will follow in 2018 and 2019 were announced on September 9th of last year, in a video which can be viewed below. To learn more about Animekon, visit their website and their Facebook page and watch the after movie from last year's convention below.
COMING SOON: AnimeKon Event Themes 2017 – 2019

The Quantum Age has ended…but there's so much more to come.AnimeKon Expo wants you along for the ride where you'll discover your Limitless potential, the driving force that will propel you into a magical World of Wonder, where you will finally recognize and embrace your calling as a true Scion of Midgard.Your journey…our journey together…has only just begun.____________________________________________________________For more details on AnimeKon, The Caribbean's #1 comic-con please visit:http://animekonexpo.comhttps://www.facebook.com/AnimeKonBarbadoshttps://twitter.com/AnimeKon____________________________________________________________Design by Ultimate PrestigeAnimation by ELF Productions

Posted by AnimeKon Expo on Friday, September 9, 2016
---
Tell us how can we improve this post?