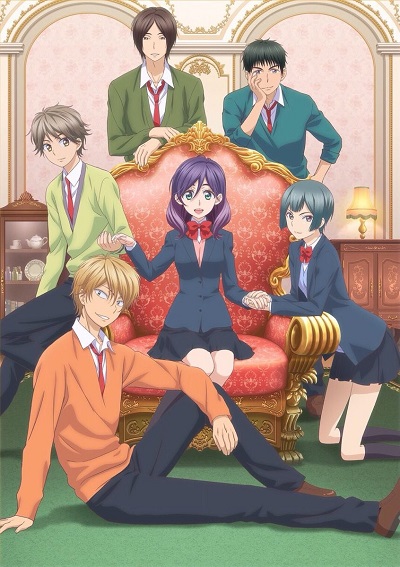 ANIME
Watashi ga Motete Dousunda (Kiss Him, Not Me-)
STUDIO
Brains Base
GENRE
Reverse Harem
Comedy
Romance
TELEVISION STATION
TBS, CBC, Sun TV, & BS-TBS
PREMIERE DATE
October 6th at 25:58 (JST)
DIRECTOR
Hiroshi Ishiodori
CAST
Yuu Koboyashi, Yoshitsugu Matsuoka, Yuki Ono, Nobunaga Shimazaki, Keisuke Koumoto, Miyuki Sawashiro.
SYNOPSIS
This award-winning shoujo series follows Kae Serinuma, a chubby "fujoshi" (a female who loves to indulge in fantasies of boys love). She gets sent into shock at the death of her favorite anime character and wakes up days later having lost a ton of weight and carrying the status of 'popular' after four of the school's most attractive boys at school ask her out. You'd think that would be a dream come true but that isn't exciting to her at all — she'd rather see them date each other! – Crunchyroll
WHY WE'RE WATCHING
Why? Because, why not? The last reverse harem anime I've seen was Amnesia. Unfortunately, even though Uta no Prince is classified as reverse harem, there seems to be little to none of the element present so it presents itself off as an idol anime instead. There aren't that many reverse harems out there as of recent, especially not as light hearted as this one sounds. The art seems typical for a shoujo anime, with all of the art work seeming to focus on big sparkly eyes where all the emotion will be expressed, especially being directed by the same man who did Peach Girl. I personally can't wait to see how Brains Base will take this genre and twist it about and turn it inside out for all it's worth while still keeping to those shoujo elements.
RECAPPED BY: Kaetan
Tell us how can we improve this post?