After Judging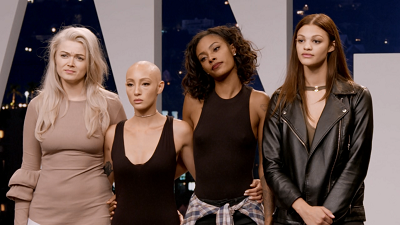 For the third week in a row, we had a final four. Thankfully, with this episode being the season finale, that would no longer be true going forward. Frankly, the schtick had started to get pretty old. As the four remaining contestants – Kyla, Jeana, Khrystyana and Shanice – made their way to their fittings for the Philipp Plein fashion show, they reflected on their journeys over the course of the competition.
I'd said it before and it certainly remains true; Law telling Shanice that she needed to stop acting pitiful was what really made her turn around in the competition. Not only did her personality start to manifest after that, but it's when she started to really excel in the competition and become a contender. Khrystyana was always a top contender and a stellar model, so it's not surprise that she made it to the final, final, final four and she was the contestant I had pegged to win.
Kyla was one of the contestants that I had wanted to get eliminated early in the competition, I thought she was so bad. I never would have thought she would make it so far. Right around the time that I thought that she would have been sent home, however, when all of the other girls who were worse than her were gone, she stepped up and turned it out!  Jeana was another girl that I had always expected to make it to the end, but I became unsure of what seemed like a sure thing when other girls like Shanice and Kyla started to improve and really challenge her. She was basically eliminated twice and yet still; there she was in the final four.
The Fitting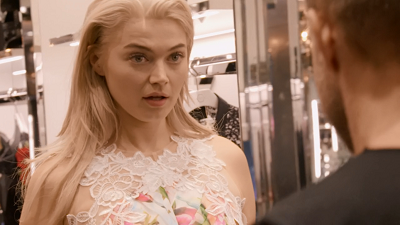 Philipp was so very, very hard on Khrystyana. I thought that her walk was fine, but I wasn't the designer casting the show and he knew what he wanted. Which was for her body not to move so much. Given that she is a curvy model, that would be pretty hard to do; she has boobs, hips and a butt and they're going to move when she walks. The clothing looked very good on her at least.
I was so scared for Shanice because of her stank walk. Although it had improved…it wasn't by much. There was still quite a bit of stank on it. She still looked like she was pushing forward her chest and pushing back her butt and it was just all around awkward.
Of course Philipp loved Jeana at the fitting. He rooted the hardest for her at the last judging and we all know he wants to have sex with her. She truly did have the a very good walk that was the best in the house, though.  Kyla's walk was okay. She looked a little stiff in the hips and a bit ungainly.
The Final Photoshoot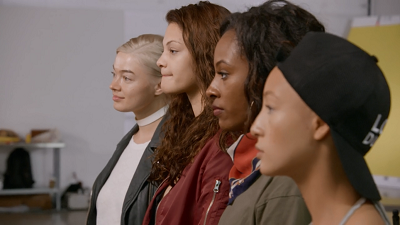 Just as the contestants arrived for the photoshoot, before they even go into hair and make-up, there was an elimination. I'm glad that it happened there and not at the Philipp Plein fitting. Philipp's input was taken into consideration, however, along with the models' body of work and input from the other judges.
From the moment that Drew announced the elimination I knew that it was going to be Shanice. Her walk was just too bad for the final runway. I found it interesting that her body of work saved her in the last elimination, when she was up against Jeana, but not here. Philipp's input must have really made an impact then. It certainly did last week, that's why Jeana wasn't sent home.
As for the shoot, I loved the aesthetic and the 1950's/60's vibe that Drew had going on. I was very surprised that Jeana actually didn't go straight into sex pot territory like she usually did. I didn't think that she had it in her to not be overtly sexual. I would have liked her to have rocked the bald head, but she did look a lot better with the wig on. Which was weird. We didn't see much of Khrystyana's shoot, but she was adorable and when she wasn't she was fierce. She also looked like she came straight out of the era and so did Kyla. Her performance on set wasn't particularly electrifying, but she looked like a pro.
The Final Runway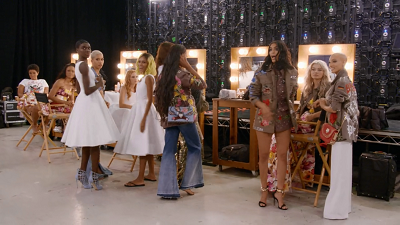 All of the eliminated girls were back for the finale runway! They usually are so that was to be expected, but there's a sense of nostalgia whenever it happens. Khrystyana and Kyla had reunions with more or less everyone, including Rio; the same girl that they weren't very fond of for a significant chunk of the competition. I was waiting on her to reunite with Jeana (I'd totally forgotten about their falling out), but that didn't happen. I felt sorry for Jeana. She didn't have anyone there like the other two did.
The eliminated contestants weren't the only ones joining the final three on the runway. Tyra brought out a few little girls who were reflections of the diverse beauty on this and past cycles of America's Next Top Model. They were the most adorable partners these contestants have ever had.
Jeana exploded onto the runway and had a lot of presence. Her walk was strong, powerful, fierce and confident and she commanded the runway. She walked very, very, well. But she had little care for her partner and that was pretty obnoxious. Her left arm was distracting the second time she hit the runway, however, since it was swinging so much and considerably more than her right.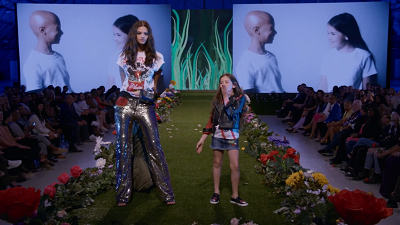 Kyla's walk during the show looked better than at the fitting. She could have had some more expression on her face during her first walk, she looked like she wasn't doing anything with it. She did work it out by the second pass. Because Jeana left her partner, I appreciated that Kyla stopped and took the hand of hers before going up the runway.
Khrystyana definitely took notes from Philipp; her body didn't move around as much. She had good energy and great chemistry with her partner. It was adorable how she told her to pose when they reached the end of the runway. She really stomped it out when she graced the runway the second time she was out there.
The Final Judging
Here we had yet another elimination, this time based on the models' Paper Magazine photos. This elimination would take the final three down to the final two.
Kyla's photo was very sexy. She was modelling and delivering sex appeal, as Tyra would say, H to T. She drew me in with her eyes – they went immediately to her face – and her pose looked effortless. Khrystyana's photo had a lot of life and energy and was cute, cheeky and fun. Her legs were long and gorgeous and the yellow looked beautiful with her complexion. Like Ashley and Drew said, it truly captured her personality.

I was again surprised by how there was no overt sexuality in Jeana's photo. She really looked like a high fashion model and not like she was in a men's magazine. I had always liked her sex appeal, but it seemed to look like she was a one trick pony after a while so I liked that she showed versatility. Everything about her photo worked for me.
It was clear as soon as Jeana's photo appeared on screen that Khrystyana would be the girl sent home. It was really disappointing because she was the model I had wanted to win. Her photo wasn't bad at all; it was great in fact. But Kyla and Jeana's were greater than hers.
And the Winner Is…
Kyla!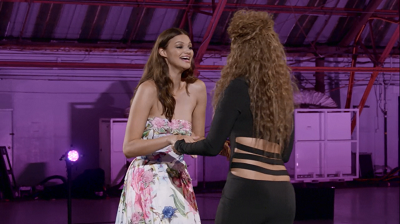 I think what made the judges choose her is what Law said right before the reveal; Kyla is mouldable and Jeana is not. Jeana has her own style and brand of modelling and is pretty set in her ways, as we saw over the course of the competition. Perhaps that was why she started on top, went down and came up back up, as Tyra pointed out.
Some of the other girls like Kyla, who had no experience and no old habits which they needed to break, got better because they could be shaped and thus surpassed Jeana. It also didn't help her that she abandoned the child model on the runway.
At the start of this cycle I never would have thought that Kyla would be the eventual winner. It's a true testament to how much she learned and grew and how much potential she has that she walked away with title. She went from one of the girls at the bottom of the pack to the girl holding the number one spot.
Random thoughts:
Damn, Philipp's criticisms were really triggering for Khrystyana.
Why is Drew the same colour as the background lol?
Ugh! Bad mind Jeana…go away.
I do not remember KySaiRhi
Lol at least Rio can admit that she's bitter.
Stacey is the best motivational speaker ever!
I don't know 95% of these "important people" at the fashion show.
Did not realise how short Jeana is until she was standing between Kyla and Khrystyana.
That child is as big as Jeana!
Law: "Jeana is the type of girl who would run into a burning building to save, not children, but her Chanel bag." LOL. I guess the judges picked up on her stank attitude a while ago and not just at the show.
Tell us how can we improve this post?