After Judging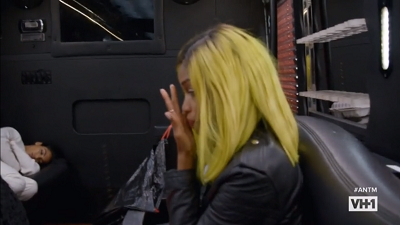 For someone as confrontational as Christina, it's unbelievable that seemingly every time people confront her she starts crying. Those two things don't go together. I understand that in that situation in particular she had just come off of a bad experience at panel – she was in the bottom two – but that had a lot to do with her attitude and her behaviour. That was not the first time she cried after a confrontation. I don'think that she was playing the victim either, though, because she doesn't seem to realise how she comes off.
The Challenge
In this week's challenge the girls had to do a pop up runway show at Micky's during Pride Week in L.A., wearing designs from Christian Cowan. Part of their task was to excite the onlooking audience and in general, I think the girls did pretty well.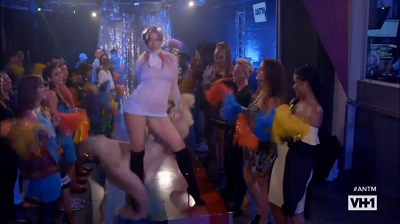 Sandra was fun and energetic. Jeana was fierce and poised. Kyla was cute but boring. Liberty said that she didn't know how to act and it showed, she did okay though. Brendi K. just forgot how to walk and be a model; she looked a little busted. Rio married modelling and performing well. Khrystyana was extra in the best way. Christina was boring and she tried too hard; that little jig she did at the end of the runway was embarrassing.  Shanice was sexy and funny. Erin went back to the 80's with her hair, but she looked goo and had personality.
The winner of the challenge was Khrystyana and although I'm not upset that she did win, I would have gone with Jeana. She was the most modelesque of all of the girls and had the best walk.
At The House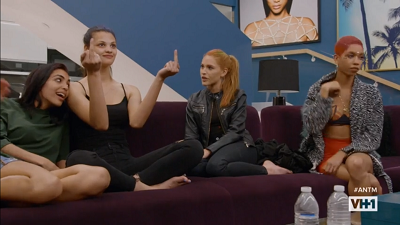 Kyla and Liberty got into a little clash of ideals concerning feminism and gender equality. Liberty being a Trump supporter, it's obvious which side of the discussion she was on. I got what she was trying to say about not wanting to be treated the same as a man in all things, all the time, but she didn't express herself well. Maternity leave was one of the worst examples she could have used to illustrate her point and saying that it's something that women need and men don't just made her look like she doesn't value the contribution that men make in parenting or acknowledge how much they struggle as new parents as well. She overall came off as ignorant.'
There was, once again, a small tiff between Brendi K. and Christina. I admire that Christina tried to squash the "beef" she had with other girls and made an effort to get along. It was mature. And it was going pretty well too…until she ruined it by correcting Brendi K.'s grammar (although that is something I myself would have done) and solidified what Brendi K. was saying about her. She did seem to be really trying and it was unfortunate that it didn't work out for her.
The Photoshoot
The girls posed with Drag Race All Stars contestants Katya, Manila and Valentina as the princesses to their [drag] queens.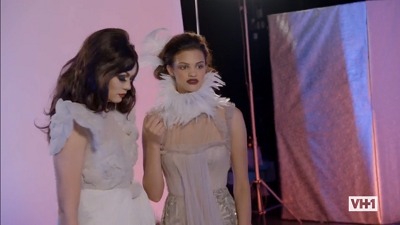 Rio brought her A-game on set and shined next to Valentina; she wasn't overshadowed at all. Liberty wasn't doing much with her face and was doing more or less the same thing; she struggled a bit. Khrystyana was stunning and was totally having a moment with Katya. Kyla was being too soft and was doing nothing with her face. Shanice did "soft" the way that Kyla should have; she was graceful elegance.
Erin did soft the right way as well, except she was playful. Jeana was kind of boring, but she looked beautiful and relaxed. Sandra was bland. Christina looked really good on set; that was one of her best performances. Brendi K.'s face is naturally strong, she just didn't utilise it well at the shoot.
Judging
Christina's photo wasn't what I expected since she did prettier poses and faces, but it was still very good. Shanice looked very pretty, but she could have done more with her pose. Khrystyana slayed in her photo and completely overshadowed Katya; she was amazing. Brendi K.'s photo was okay; she was kind of just standing there. Jeana's photo was gorgeous; her hand was so delicate and her face was spectacular, but she's done better.
Erin's photo was unexpectedly boring. That being said, her face was beautiful. I agreed with Ashley about Sandra's photo; the face was a yes, but the body was a no. She looked like a soap star. Liberty's pose was awkward and her face was weird. I was with Law when he said that she has been going down. Rio's photo was pretty pedestrian to me. Kyla's photo was boring and flat.
My vote for best photo here was Khrystyana, with Kyla, Brendi K. and Liberty up for bottom two.
The Calling Order and Elimination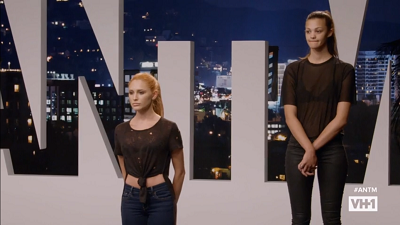 There really was no other choice for best photo. Khrystyana killed it and was far and away the best of the bunch this week. I would have called Jeana before Shanice, but that's neither here nor there because both of them did comparably well.
I was surprised that the bottom two were Kyla and Liberty. I had a stronger sense that it would be Kyla and Brendi K. I thought that Liberty did better than the latter. More surprising was the fact that it was Liberty who was sent home. Kyla has been one of the weakest girls since the beginning of the season, not just amongst the remaining girls. Liberty has done far better than her and has had some of the best photos of this cycle, whereas Kyla seemingly always rested on being pretty. Liberty was another girl who got sent home after two bad weeks. Kyla has only had two good ones.
Random thoughts:
Shanice is not pretending with Christina.
Of course Rio's "over it." She did better than Sandra so now she feels good about herself (which is what she really needs to get over).
Shanice proclaiming her love for penis is everything.
It cannot be a coincidence that the queens asked Christina who causes the most drama.
America's Next Top Model airs Tuesdays at 8PM on VH1.
Tell us how can we improve this post?