SOME SPOILERS AHEAD.
The challenge this week was not very exciting. I did for the most part like the outfits the girls came up with, though.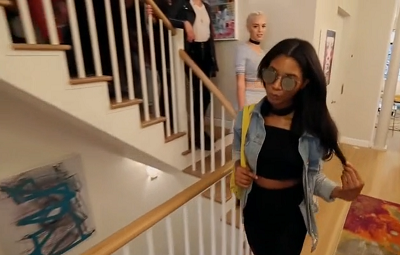 Paige, Binta, Tatiana, Marissa and India had my favourite looks. I didn't hate what Krislian was wearing, but she didn't step out of her sexy image at all. Even if she wore a short dress to look tall, if she wanted to get away from the type of sexy she's been displaying so far, she should have worn something looser and more covered. Like what she wore at panel. Coryanne doesn't seem to understand what the word eclectic means; her look was very uniform. Tatiana absolutely deserved to win the challenge.
The girls really turned it out for the avant garde photo shoot this week. As a group they did a lot better than they have for the entirety of the cycle. The calling order for panel was more about choosing whose photo was more amazing than whose. Except for Krislian, Giah and Kyle (the bottom three, deservedly) everyone just brought it and truly looked like high fashion, editorial models.
Cory, Cody and Courtney had my favourite photos. Cory seems to only do well after she has been in the bottom two. She is very inconsistent and her inconsistencies are too far apart. She doesn't rise or fall a little, it's significant; she's either very good or very bad. Cody was strong, commanding and a little intimidating, but mesmerising. I would have called Courtney and Binta over Tatiana; Courtney's photo was stunning as usual, but she was probably called lower because of her personality (Drew should not have had to tell her the same thing two weeks in a row) and although it took me a while to find Binta's face in her photo (the size and colour of her dress were distracting), it was still gorgeous. I loved Tatiana's pose but I would have liked to see more of her face.
I loved India's face in her photo. Krislian was "meh" and looked like she was going to a haute couture funeral. Paige looked like a stunning corpse. Marissa was a little better than "meh" and I wish I had seen the front of her dress (this is the second week in which she took a photo backing the camera).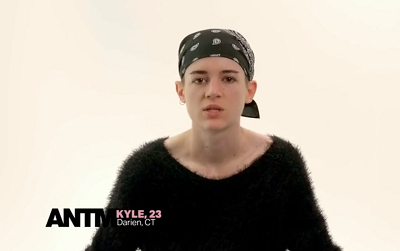 It should have been obvious to me that Kyle would end up in the bottom two this week. The producers focused on her a lot more this episode than they have in the previous ones. And if years of watching ANTM has taught me anything, it's that when someone gets a lot of attention in an episode – especially a lot more than usual – its very likely they're going home. But she didn't.
The downside of Kyle getting more exposure, is that her attitude became very apparent. I'd first noticed it at last week's judging and I did not appreciate it this week. She's coming off as very stubborn and like thinks she knows best. Also the more she spoke, the more I realised that she does not have a voice that is particularly pleasant to listen to for long periods. She has a very whiny tone to her voice and is starting to look as whiny as Courtney.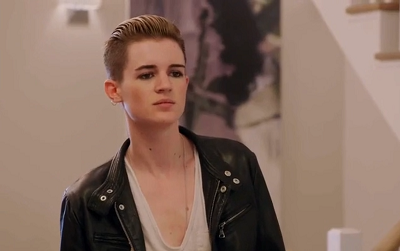 Her performance during the personal style challenge with Law and the photo shoot were quite indicative of her overall performance in the competition thus far. And it's not enough anymore. The other girls are growing leaps and bounds and really pushing, whereas Kyle is just coasting along on her "cool" factor and not changing it up at all. She's not putting in as much effort, it seems, as she could be. She does well and her photos are good, but that's all that can be said about them. So far, she hasn't been great.
As to the other half of the bottom two, Giah, I was surprised she was sent home over Kyle.
Compared to Kyle – and most of the other girls if we're being honest here – she has done worse over the course of the competition so far. In fact, she may well have been the worst overall of the girls who were left. She really didn't show herself to have model potential – aside from having a pretty face – the entire time she was there. She did poorly at the challenge and not much better at the shoot. I love her personality (which is what I thought would have saved her over Kyle; she seems more willing to absorb critique and learn from it), but don't like her as a model.
Random thoughts:
Coryanne's weave looks terrible.
Krislian: "I'm very inspired by Jennifer Lopez, who has a body I can relate to…" You do not look like JLO.
Coryanne: "I just have off moments." You've been off more than you've been on.
Coryanne didn't mentioned being model adjacent this week.
America's Next Top Model airs Mondays at 10 PM on VH1.
Tell us how can we improve this post?