SOME SPOILERS AHEAD.
ANTM is back! I've been watching this show and loving it since the very first cycle premiered all the way back in 2003. It hasn't always been perfect – or particularly good – but I love it either way and I've been loyal. I'm so glad it was revived on VH1 and that we've gotten a new cycle.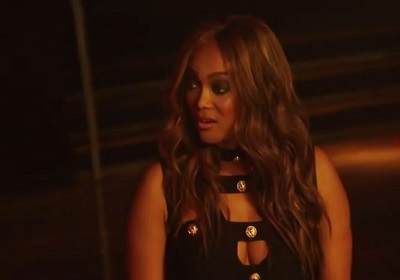 I'm glad Tyra made an appearance in the first episode, even though it was brief, because it really isn't ANTM without her. I hope this means that she will photograph the girls at some point. And speaking of girls, I'm kind of lamenting the fact that we don't have boys on the show anymore.
One thing that stood out to me is that even though it's supposed to have been "revamped" not that much has changed. Even the music is pretty much the same kind of music that's always been used on the show. There really wasn't much of a major overhaul and I am eternally grateful for that.
I felt like it was a bit unfair that, unlike in previous cycles, the girls were carried to their go-sees and didn't need to find their own way around town with a map – and maybe a taxi drive if they were so lucky. But it did happen in the first episode this time around and thereby had far more girls participating. So I guess, production wise, doing it that way was easier and simpler. Probably cheaper too.
And of course, there was drama.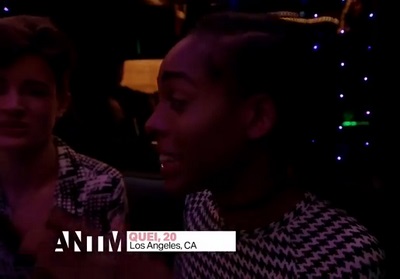 Quei was unnecessarily mean to Courtney (who kind of looks like last cycle's Courtney doesn't she?). I understood why she behaved the way she did when she revealed she was trans and talked about herself a little bit, however. I was glad the two of them quashed their beef before one could even really start and so easily and without more shouting, insults and drama.
Cody and Tash really cannot expect to go through this entire competition – or this industry for that matter – as a matched set. It's a cute gimmick and all but that's not realistic. I was surprised Philipp Plein didn't chew them out after their little pronouncement that you have to take them as a pair, considering how brutal he was before.
I'm glad Starr didn't make it into the house. Sure, the show is edited and what we see isn't particularly close to reality, but if her statement of "I should be in there with her" was about Kyle then she didn't deserve to compete. She is not there to find herself a girlfriend. If the competition was the most important thing to her then she would never have even thought that. Clearly her priorities are not in order. Girl bye.
I'm a little peeved that Ashley Graham is on the panel of judges but there isn't a single plus-sized contestant in the competition. And there haven't really been any in the last few cycles to be honest. Not that they should include one for the sake of it or as a token, but I feel like maybe there is a little disconnect there.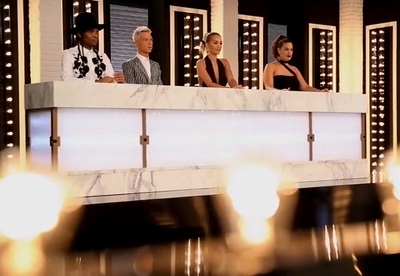 Rita Ora did a good job as host, I guess. I didn't dislike or find fault with her performance but she didn't really stand out. This was only one episode though so we shall see how she does going forward. It's the same for the judges really; none of them brought any personality to the show, except for Law Roach – who I feel like is supposed to be the next Ms. Jay but we'll see – who brought a teeny bit, but not that much.
My frontrunners at the moment are Kyle, Paige, Justine, Coryanne and Binta. As is usual with this show though, that's likely to change.
Overall I was not disappointed. I really enjoyed the episode and am looking forward to the rest of the cycle. I absolutely loved the titles at the end.
America's Next Top Model airs Mondays at 10pm on its new home VH1.
Tell us how can we improve this post?