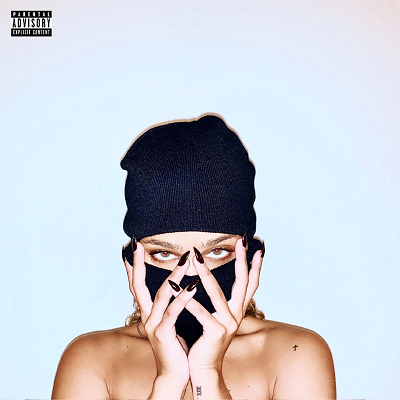 In case you missed it, Amanda Reifer last week released her fourth single as a solo artist. Like with some of her other singles, the accompanying YouTube video featured a looping snippet – a preview, if you will – of the music video yet to come. Now fans of the sultry singer can see the music video in full.
After a few days of teases, Reifer dropped what is her sexiest music video to date. She drags a dead body (wrapped in a sheet) across a desert wearing a body harness and lingerie along with a wide brimmed hat, a sheer top and pants and a trench coat. She is later seen lying in a hot tub and dancing in a mobile home in a white top, blue lace panty and body harness and again in her earlier clothing – without the hat and trench coat – burying the dead body. Reifer did her own styling for the video.
"Bang Bang" – possibly inspired by the Nancy Sinatra classic of the same name – was written by Reifer and produced by Charlie Heat, who has worked with artists like Madonna, Kanye West, Travis Scott, Lil Uzi Vert, Pusha T and Khelani, and mixed and mastered by Michael McCall.
The music video was directed by Reifer's Cover Drive band mate Jamar Harding and edited by both. Reifer handled creative direction and the video was coloured by Walter Cavatoi.
Stream "Bang Bang" on music streaming platforms here. Watch the music video below.
Tell us how can we improve this post?