It was a quiet Wednesday evening in Queen's Park when I sat down with Jherad Alleyne and Keshia Pope, the two Barbadian lead actors in the upcoming film A Caribbean Dream. The first Barbadian-U.K. co-produced film, it's an adaptation of Shakespeare's A Midsummer Night's Dream, which was shot on location in Barbados at Fustic House in St. Lucy, written and directed by Barbadian filmmaker Shakirah Bourne and produced by Melissa Simmonds.
Jherad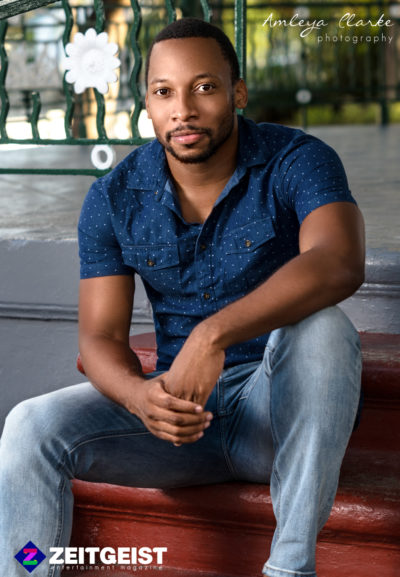 stared acting in 2006. It was at this time that he had started rehearsing for Laff It Off, performing in 2007 and joining the show again the following year in 2008. He acted with the Gale Theatre of Barbados and London – of which Melissa Simmonds also served as producer – and was sent to do a four-week summer course in London. He later returned to the city to do a three year acting course.
"I don't know," he says, laughing, when I asked him what sparked his love for acting "I just like it…after I left UWI I got more involved with acting and it felt right so I just kept doing it."
Similarly, Keshia is unsure of when she started acting, but was a dancer with Praise Academy of Dance. Like Jherad, she'd met Melissa Simmonds prior to working on A Caribbean Dream. Her first stage play was The Mountain Top.
"From young, I could tell you," Keshia says "I would be home and I would be rehearsing all [of] the ads on TV and I'd be singing them…I was always very theatrical from small. But, I don't know what it came from because there's nobody else in my family that is this way."
Both actors were involved in other motion pictures before appearing in A Caribbean Dream; Jherad did a bit of acting in London, worked on Secrets with Cecily Spencer-Cross and a yet to be released series with Marc Gibson and Keshia appeared in all three of the Hush films by Marcia Weekes.
Because they already knew Simmonds, she told them about the film. Keshia auditioned for the role of Helena but Jherad was not in the island during auditions.
"You know what we did?" He recalls excitedly as the memory hits him. "There was a workshop some years ago…During that I guess is when they cast me for [the role of Lysander]."
"[Lysander] is a pretty cool guy. He's in love with Hermia initially. And then it gets weird." Jherad says of his character with a knowing chuckle.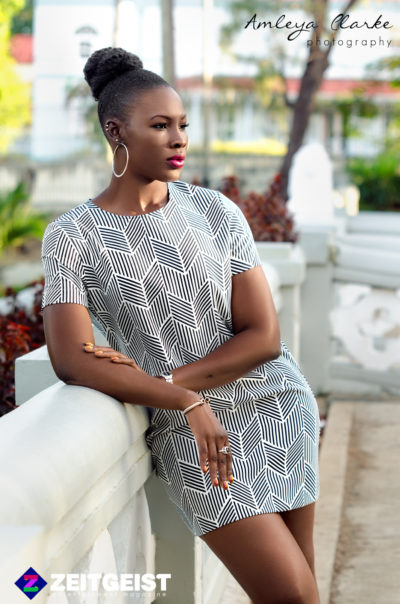 "Helena is in love with Demetrius," Keshia says. "I think what happens is that I'm trying to get him to love me…But he is not in love with [me]…[Helena is] not a very confident person and she's very wounded by his not liking her…"
A significant portion of the dialogue in the film is spoken in Early Modern English (the language in the time of Shakespeare), or is at least very much like it. While both actors acknowledged that it was challenging and that there was indeed a learning curve, Jherad was aided by his previous experience with the language, but it was a little more difficult for Keshia who had never worked with it before.
"In the beginning [the] four of us [herself, Jherad and their co-stars Sam Gillet and Marina Bye] came together for a rehearsal and they had their lines down pat. Me, I was still trying to get my lines and remember my lines." After the first shoot was completed and with help from her co-stars, she said, she started to get into it.
Jherad had fun and enjoyed being on set. "It was nice to be heading to that location everyday…the fact that that setting is in Barbados… I don't think a lot of Barbadians think that those kinds of places exist here…it was gorgeous." Another highlight for him was "…being soaked under a tree, pretending it was raining with insects all around between twelve in the morning and two o'clock in the morning."
"Yea, that was not nice for me though 'cause I was freezing." Keshia chimes in. "The highlight for me was meeting and spending time, primarily with Sam and Marina…I really enjoyed spending time with Mandy…She would go on her guitar and she would play music. She would sing for us. We would join in with her…The Bajan crew primarily though, they would come and…we would sit and talk…"
For Keshia, there was no real difference in working with the British cast and crew. "We were quite like each other." She said. Of particular note for Jherad was the "camera guy."
"I enjoyed watching the camera guy work. Because he's like a machine. Like he just did it. He was just going, going, going all the time with the camera."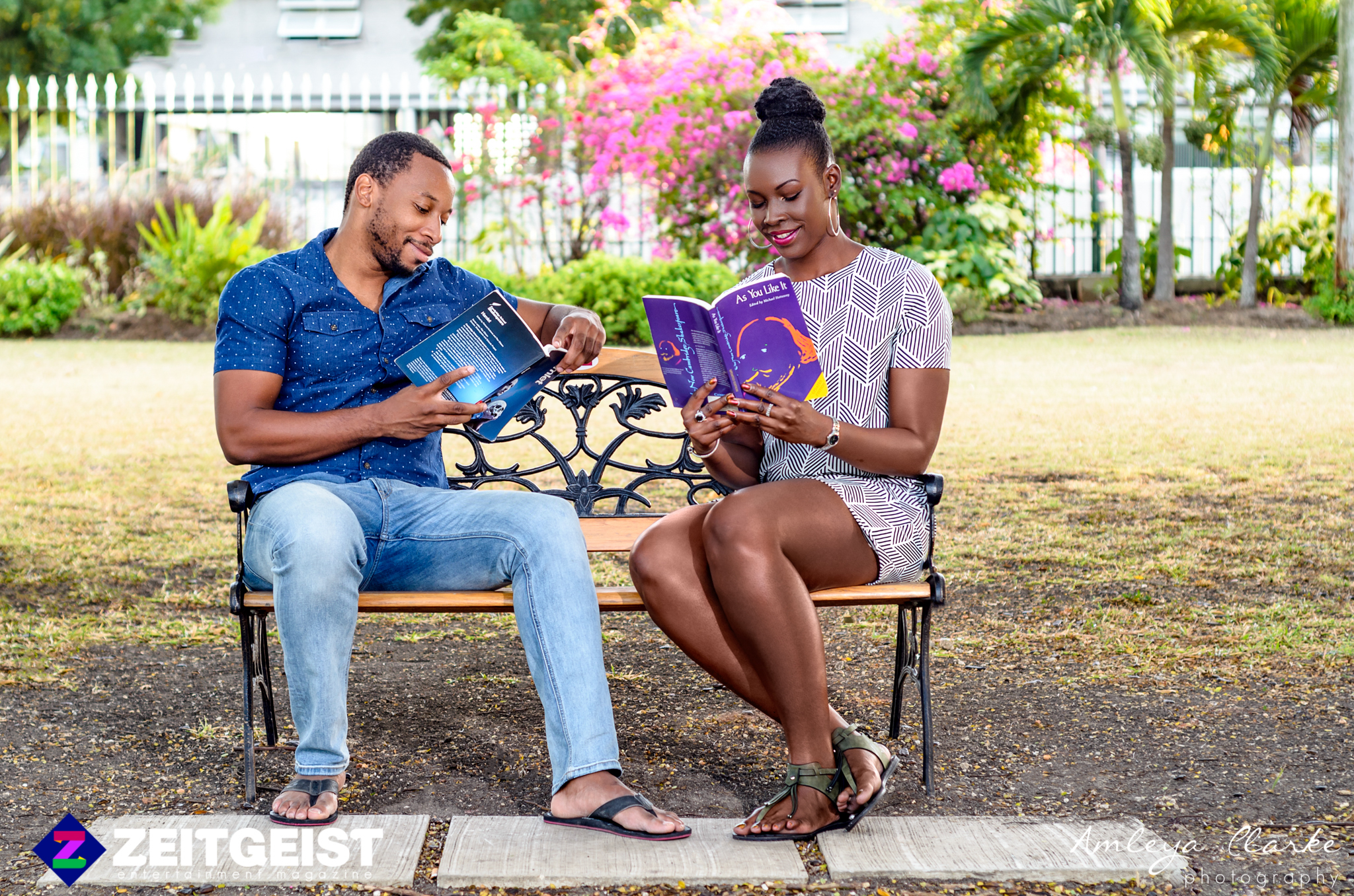 Jherad sees the film as a step in the right direction for the advancement and the development of the Barbadian film industry. On the other hand, for Keshia, the significance of A Caribbean Dream to the growth of the local film industry still has not hit her; she doesn't think of the film in that grand of a scheme and thinks that once it has achieved everything that it will in the future, she will be able to see the full of scope of its impact.
"I guess it's been so long since we finished and so much has happened in between then that the fact that it's actually being released now…it's exciting but it feels almost as if it's not happening to me so much as it's happening, kind of like, in front of me." Jherad says of the film's impending release.
Keshia is a bit more nervous about the release and is anxious to hear how audiences react to the film. Her foremost concern is her performance; she wants to use the film as a stepping stone and hopes that her acting was of a high enough standard that people seeing it would want to hire not only herself, but her co-stars and others who worked on it.
Speaking about viewing the film at its preview she said: "When I saw it, I mean there were some parts where to me I wasn't as clear as I could have been, in terms of diction, but overall I was like 'Yea, I actually didn't do pretty bad.'"
Jherad, unlike Keshia, has not seen the film as yet.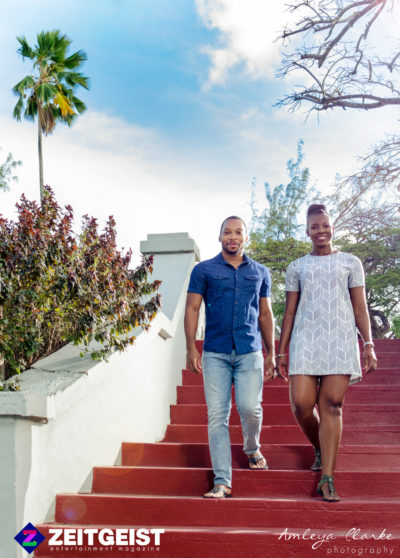 "He doesn't like seeing himself." Keshia explains, prompting him to laugh shyly.
"I don't like hearing myself. I don't like looking at myself." He adds.
Despite not having seen the film himself, Jherad describes it as "very local and… very international at the same time", something he thinks that Barbados should be striving for in all things. That is one of his favourite selling points along with the fact that; "You will get to see Barbados on a whole in a way that you may not have thought [that] you could see Barbados before. You get to see Barbadians in a light that you might not have thought to see Barbadians in before."
"I would just go and tell people 'Go see it! I think you'd enjoy it. It's funny.'" Keshia said.
Now that their work on the film is over, Keshia says she doesn't have any projects in the pipeline. Jherad will continue to do his work on social media and would like to go to Canada later this year. He would also like to write and produce plays in Barbados.
"That's what I really want to do…I think there's a space for it…people right now, they want to see the Barbadian culture. They want to see Barbadians performing and they want to see Barbadians in the light that they've typically seen international stars [in]…there's a hunger for it…And that communal space of people being together and laughing together that you see in the theatre, I think that would work well right now."
He plans to start with a comedy – it's what Barbadians are familiar with and that follows from the brand he's built for himself on social media – and get steadily more serious in tone with each successive production.
As we wrapped up, they offered a few words of advice for young people who would like to get involved in the arts.
"The arts have changed very, very quickly," Jherad says. "The way is there. The opportunities do exist, but…you have to put them together yourself…There's no straight line to walk in the arts in Barbados…"
"I would always say…'Follow your dreams.' For me, when I went to UWI I was doing IT and management…And when EBCCI [The Errol Barrow Centre for Creative Imagination] opened I said 'You know what? I want to do this.' And I went and applied…And look where it has gotten me today…So if you want to do dance, acting, whatever it is…you still have to do what you have to do. Because you may be the person to create the straight line."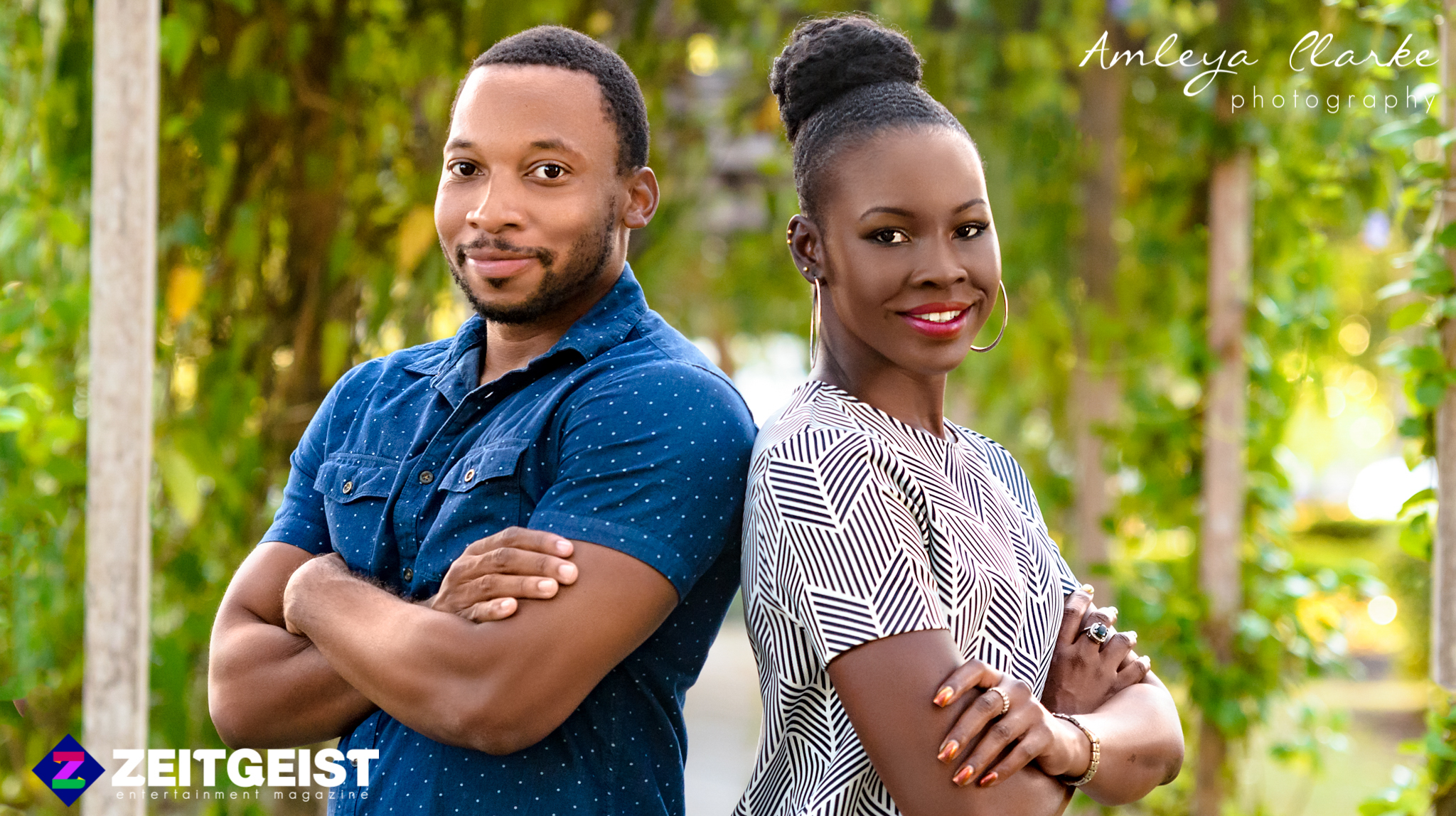 See A Caribbean Dream at Limegrove Cinemas and Olympus Theatres from March 1st – 7th. Watch the trailer below.
Tell us how can we improve this post?