Migrating all the way from Italy, Paolo Carraro, owner of Barbados' first ice skating rink 'Icetopia', made Barbados his home almost two years ago. As many migrants to the island may know, there is a lot to learn culturally. But in addition to this, Carraro also had the task of learning another language.
Grasping the English language was only one part of his migration journey; living in a Caribbean island there is the added learning objective of deciphering our Barbadian dialect and accent.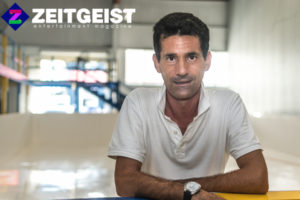 Even though he has found himself in a new country, Carraro still holds onto his Italian roots with a love of pasta and a preference for red wine. When it comes to football, Carraro roots for the Intermilan Football Club.
While living in Barbados, one thing he noticed was the lack of recreational spaces on the island. The avenues for entertainment were a bit limited in his opinion; options ranged from going to the beach and going to restaurants. This sparked the idea to open the ice skating rink, now located in Wildey Industrial Park, St. Michael. He wanted to create a space not only for tourists, but one locals could go and experience something new and fun.
It was there that we met in September, before the rink had officially opened, to learn about his plans. The large open space was not what many were envisioning and speculating about on social media; no large AC units burning through electricity to create a wintery wonderland that would cause patrons to run out and buy large coats before they ventured in.
When the Icetopia page was launched on Facebook, Carraro said there was an influx of responses and interest shown that he had not expected. While the majority were showing their excitement for the new recreational space, he did notice several people commenting on the logistics of having an ice skating rink in Barbados and showing concern for the energy consumption it would entail.
However, Carraro said he was well aware of Barbados' climate. He's been living here for about two years after all. This factor alone was the reason he chose to use a material known as synthetic ice.
The synthetic panels that create the floor of the rink doesn't require any refrigeration equipment while still giving the feel and experience of skating on real ice. This made the idea of an ice rink in Barbados' climate possible – and environmentally and economically friendly.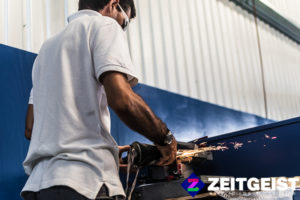 And speaking of economically friendly, another concern he had while living in the island was how expensive it would be for an entire family to go out and enjoy an evening together. He envisioned his space as one with 'family friendly' pricing; at present the prices are $7 BDS for adults and $5 BDS for children under 12 for 30 minutes in the rink, skates included.
His plans and dreams for Icetopia span beyond opening the rink as a recreational space. Carraro's business goals also include opening a bar on the site which would expose the Barbadian palate to other cuisines like sushi.
At the time of the interview, Carraro stated that another goal of his was to allow schools 2 hours on the ice for free on mornings throughout the week once the all clear was given. The space has been used for parties and small ice hockey teams so far. Opening a larger rink in the future is another thing on his agenda in the years to come.
His biggest dream for the rink is that one day, maybe 20 years from now, Icetopia will be the gateway for a Barbadian Winter Olympics team. Carraro spoke passionately as he recalled previously seeing a Jamaican team and deciding that that was something he would love to help Barbados achieve.
Carraro encourages all Barbadians to come and experience ice skating at Icetopia. I asked if he had any tips for potential skaters. The response? Make sure the skates aren't too tight but tie your
laces firmly and practice. He said learning to ice skate is like learning to walk or ride a bicycle; you're going to fall at first but eventually it'll come naturally.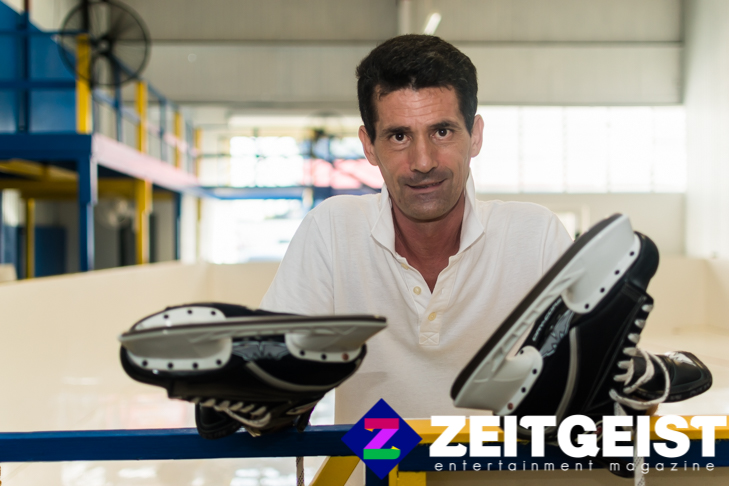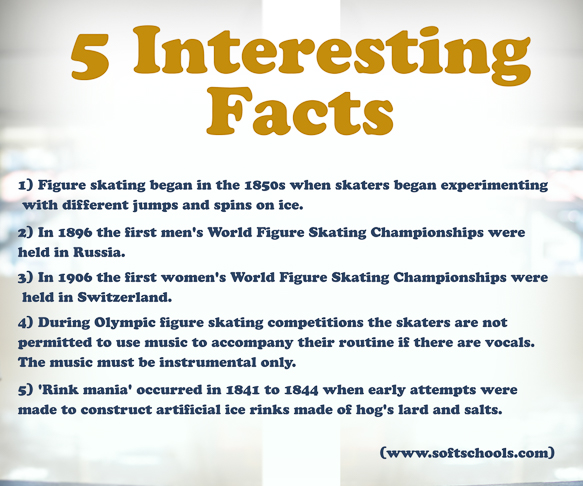 Tell us how can we improve this post?